A ceremony will be held later this month that organizers call a re-dedication for a Civil War Congressional Medal of Honor recipient who lived in Trenton after the war ended.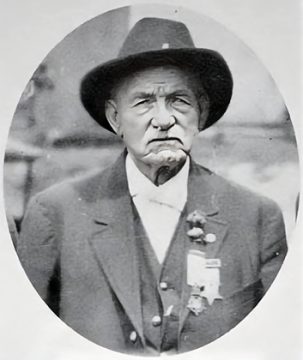 The re-dedication event is scheduled for Sunday, March 26 at 2 pm in the Maple Grove Cemetery of Trenton where Major John Hack is buried. Trenton VFW Commander Tony Ralston says re-enactors will be present from the Sons of Union Civil War veterans as well as Sons of the Revolutionary War.
Others expected to be present include members of the Veterans of Foreign Wars Post 919 at Trenton, the Missouri Army National Guard, mixed color guards, and Trenton's Mayor. All persons are welcome to attend the outdoor ceremony.
Hack died in Trenton 90 years ago this month (March 29, 1933).
Online biographical information shows Hack was a private serving with the Union Infantry of the U-S Army during the Civil War. He and others were "under fire" from the Congressional States Army. Hack was awarded the Congressional Medal of Honor in 1907 for extreme bravery displayed while under fire at the battle of Vicksburg, Mississippi in May of 1863.
History shows the Civil War occurred from 1861 until 1865. The Congressional Medal of Honor is described as the highest military service decoration and is awarded by the President of the United States.
Several years ago, Congress dedicated March 25th to the "Medal of Honor" Day. It's been recognized annually since 1991. George H-W Bush signed the bill establishing the observance.