A Trenton High School senior, Alyssa Kosse, earned the sixth chair in the bass clarinet section of the Northwest District Honor Band and is now eligible to audition for the All-State Band December 2nd in Columbia.
Auditions for the All-Northwest District Bands were Saturday in St. Joseph.
Six other Trenton High School students, Emily Bonta, Tanner Franklin, Emma Gilham, Mackenzie Klinginsmith, Amanda Parrack and Leah Polk were named to the second unit of the Northwest District Concert Band.
Amanda Parrack was chosen as second chair tenor sax player, Leah Polk third chair flutist, Makenzie Klinginsmith fifth chair clarinetist, Emma Gilham sixth chair clarinetist, Tanner Franklin sixth chair trumpet player, and Emily Bonta tenth chair clarinetist.
Seven Trenton students were named to the Northwest District Middle School Band. Those students are Mari Atup, Connor Campbell, Caleb Johnson, Brett Kennedy, Trager Leeper, Lydia Leininger, and Nicholas Smith.
Trenton R-9 Band Director Tim Gilham expressed his appreciation to those students who auditioned but were not chosen. Gilham said those students still became better musicians by working hard on challenging music.

High School Students chosen for Northwest District Honor Band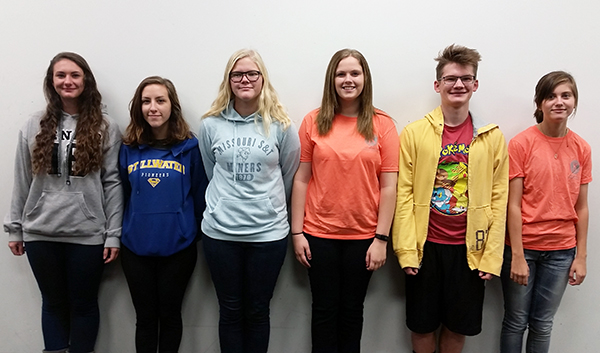 Students Chosen for Northwest District Middle School Band