The Community Foundation of Northwest Missouri, Inc. announces that Randy Railsback has joined the Board of Directors.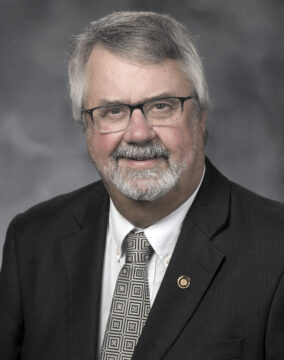 Randy Railsback was born and raised in Hamilton, where he currently resides with his wife, Kandi, on the farm his great-grandfather settled in 1872. A lifelong farmer, Randy was Director of the Reach office in Hamilton, administrating a federal program that assisted farm families and small-town businesses during the Farm Crisis of the 1980s. Later, he served as the Director of the Northwest Regional Council of Governments in Maryville for 12 years and the Green Hills Regional Planning Commission in Trenton for 18 years. He was elected to one term of the Missouri State Legislature in 2020 representing District 8 which included Caldwell and Clinton counties. He is a 1990 graduate of the Economic Development Institute from the University of Oklahoma.
Randy's career has been spent focusing on economic development for Northwest Missouri. He has served on various Federal and State Boards including the Federal Home Loan Bank and served as State President for the Missouri Association of Council of Governments.
Randy and Kandi have three children, Craig, Will, and Taylor, 6 grandchildren, and 1 great-grandchild.
The Community Foundation of Northwest Missouri, Inc. is a 501 (c) (3) public charity with a mission of encouraging regional collaboration to increase the power of charitable giving and philanthropy to transform our region into an economically vibrant area. The organization provides charitable giving administration to more than 216 funds with over $30 million in assets. The group provides services to help donors connect with the causes they care about now and forever.