Governor Eric Greitens on Tuesday announced the investment of nearly $3.6 million in discretionary federal funding to expand and develop new Registered Apprenticeship programs across the state. The Governor visited North Central Missouri College in Trenton to visit with students in the program and discuss the impact of these apprenticeships.
In Registered Apprenticeship Programs, students begin working from day one. The programs combine structured learning with on-the-job training under the supervision of a trade professional. The training evolves with the needs of the state's employers, to ensure students get the skills they need to find full-time work and helps Missourians "earn as they learn."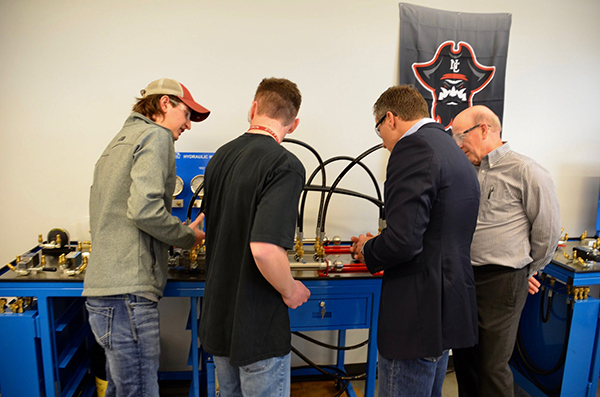 After completing the program, the apprentice receives a nationally-recognized credential that can be listed on a resume to showcase the skills they've earned and the quality of the training that they've received.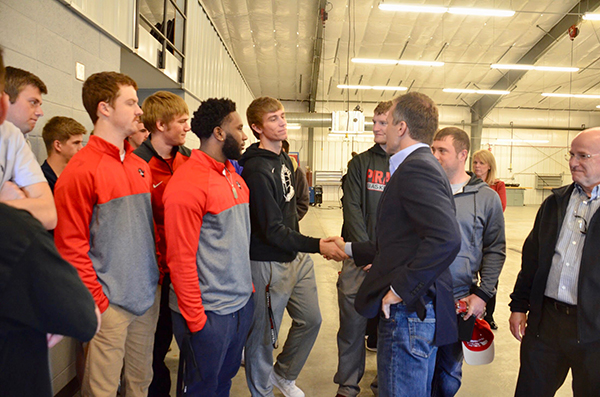 "We want everyone in Missouri to get the skills they need to get a quality job. That's why we're more than doubling our investment in these apprenticeship programs. These new opportunities will help students get training to find good jobs and will help businesses to find workers with the skills to get started right away. It's a proven program, and we're investing in what works," said Governor Eric Greitens.