The Farmers' Electric Cooperative (FEC) Board of Directors has chosen former FEC General Manager, Mike Sanders, to serve as the Interim General Manager, effective March 27, 2023. Mike will take on the responsibilities of General Manager (GM) until a permanent GM is appointed. The board has begun the process of a nationwide search for a permanent GM.
Mike Sanders is a well-known figure at FEC, having worked at the Cooperative for a decade. He served as the Chief Financial Officer (CFO) from 2004 to 2006 and became General Manager in 2006, a position he held until his retirement in 2014.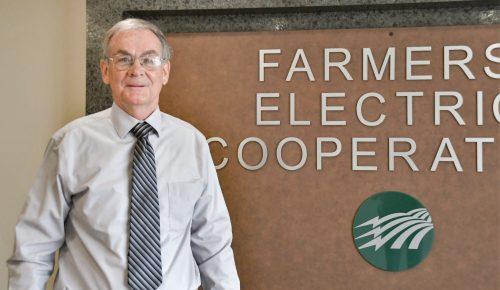 In his role as Interim General Manager, Mike will utilize his extensive experience to ensure the smooth operation of FEC. In addition to being a respected leader in the electric utility industry, Mike has a deep understanding of the Cooperative's operations, financials, and commitment to our Membership.
FEC is pleased to welcome Mike back as the Interim General Manager. His knowledge and experience will be invaluable to us during this transitional period. We are confident that he will provide steady leadership, and we look forward to working with him again.
With the support of our dedicated and hard-working staff, we will continue to provide safe, reliable, and affordable electricity to our Members.