Wright Memorial Hospital Foundation announced the selection of a new Foundation Development Officer.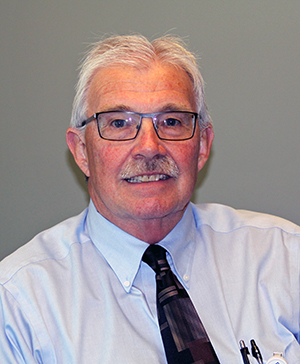 David Bain of Trenton is a lifelong resident of Trenton, noting he has a special place in his heart for the community and the people, Bain said the Wright Memorial Hospital Foundation plays an important role in the healthcare environment of the area; and he's excited to be a part of that.
Bain attended Trenton Junior College and Central Missouri State University. He was general manager for Bond Wholesale in Trenton for 25-years. Most recently, Bain worked for Trenton Hy-Vee for 11 years, first as an Assistant Manager and then as the Director of the Hy-Vee Wine and Spirits store.
Chad Boyd, Chairman of the Board for Wright Memorial Hospital Foundation stated the Foundation couldn't be getting a better person or representative. Boyd noted Bain is invested in the community and understands the importance of the hospital's mission.
Dave Bain currently serves on boards for the Trenton Downtown Improvement Association and the Green Hills Women's Shelter.