Kirksville Officers Recognized
Date 2013/6/21 10:10:00 | Topic: News


Several Kirksville Police Department officers were recently recognized in the performance of duty.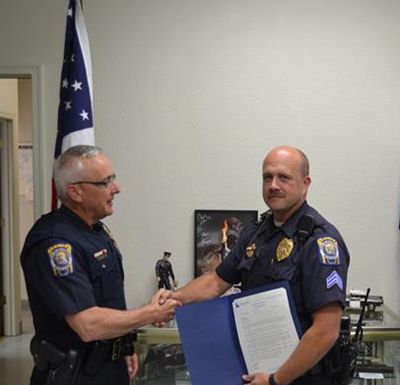 Kirksville Police Sergeant David Grissom (pictured top left) received a commendation for his actions in a recent incident in the 900 block of South Halliburton Street in which a subject made threats of harm.

Due to police efforts, the subject was disarmed by "less lethal" means. Sgt. Grissom was also presented with the Distinguished Service campaign ribbon to be worn on their uniform.

Other officers recognized are pictured below.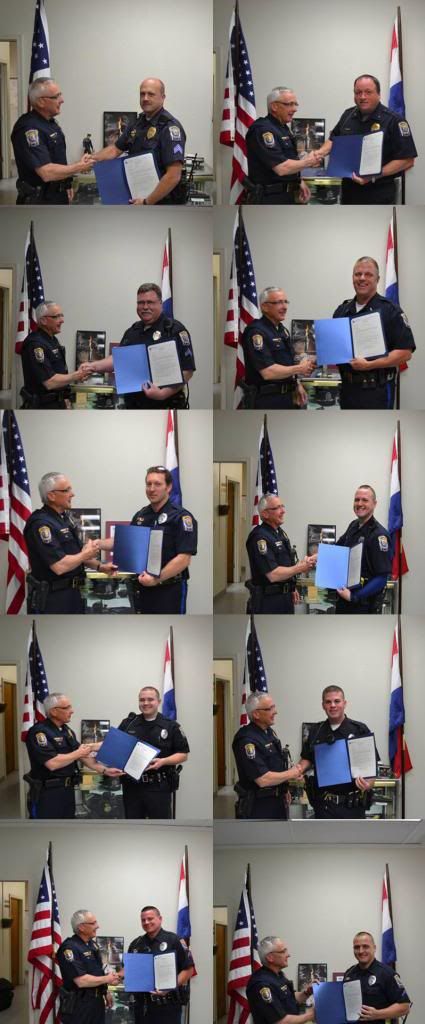 This article comes from KTTN-FM AND KGOZ-FM
http://www.kttn.com/kgozfm

The URL for this story is:
http://www.kttn.com/kgozfm/modules/news/article.php?storyid=9332