Update: Firefighters Respond To Blaze On East 9th In Trenton
Date 2013/6/19 7:25:45 | Topic: News


A semi and a trailer loaded with bales of hay caught fire causing East 9th Street to be blocked for nearly three hours.





Photo Credit: Jessica Nickel


Firefighters from the city of Trenton and Grundy county rural protection
District battled the blaze late yesterday afternoon, on into the evening.

There were no injuries. Heavy damage was noted for the trailer and extensive
Damage was reported for the cab. The owner is Colby Epperson.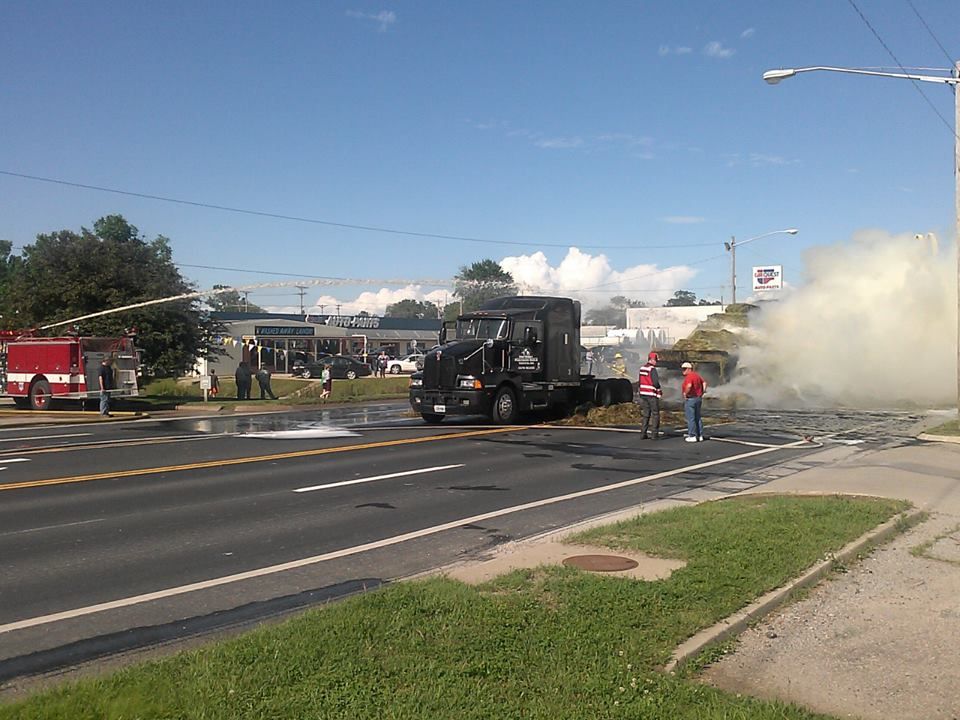 Photo Credit: Brandon Norton



Eric Lorenz of the Trenton fire department said the truck driver noticed fire and got the big rig stopped in the middle lane of East 9th . That location was in the vicinity of Eastgate Shopping Center. Lorenz said the load of hay apparently shifted forward, contacting the exhaust pipe of the semi, and igniting the fire. The hay bales had to be broken apart to get fire extinguished. It was two and a half hours from the time (4:47 pm) the fire department received the call until the scene was cleared (at 7:24 pm).





Photo Credit: Jessica Nickel



Lorenz recognized assistance of Missouri department of transportation in cleaning up the scene and loading hay into dump trucks. It's unknown how many bales were on the trailer. Lorenz said Trenton police and the highway patrol provided traffic control while that portion of East 9th was blocked. Motorists were directed to use alternative streets to bypass the fire scene.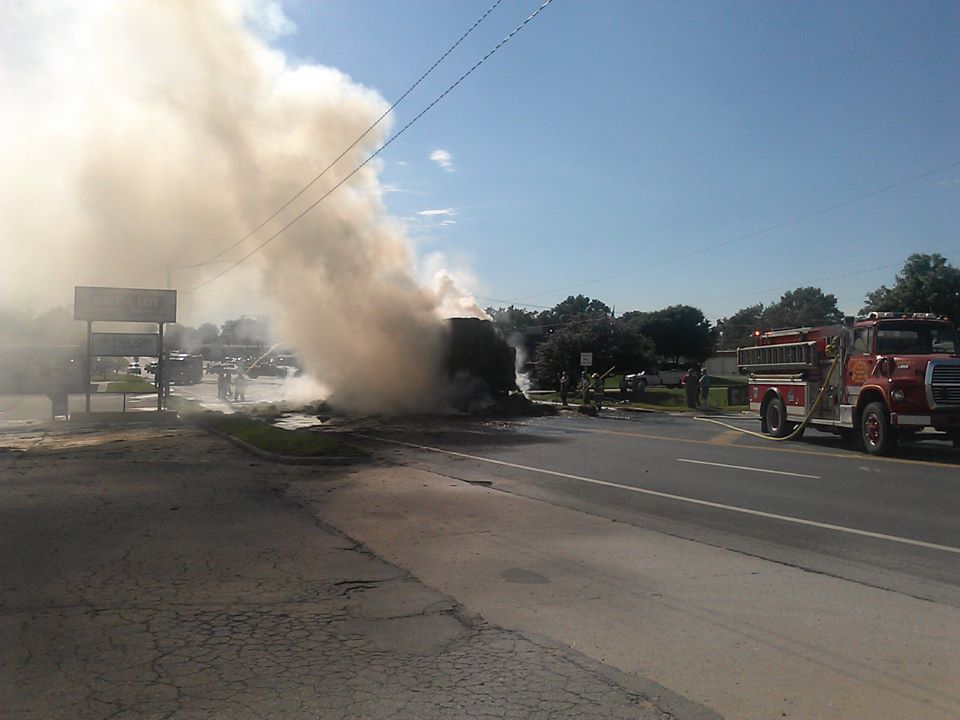 Photo Credit: Brandon Norton








This article comes from KTTN-FM AND KGOZ-FM
http://www.kttn.com/kgozfm

The URL for this story is:
http://www.kttn.com/kgozfm/modules/news/article.php?storyid=9307