News : Trenton Planing And Zoning Commission To Meet
Posted by Randy

on 2013/8/5 7:37:14

(

361 reads

) News by the same author
The Trenton Planning And Zoning commission is scheduled to hold three public hearings Monday evening.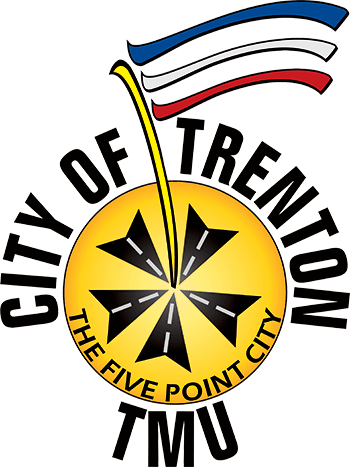 One of them regards a request from Lynette Davenport in care of McDonald's The planning and zoning commission is being asked for approval to consolidate two lots to allow McDonald's to expand its drive through service. McDonald's was purchasing the lot behind its restaurant from Ms. Davenport.

The Trenton Planning And Zoning Commission tonight also holds a hearing regarding a request for a business advertising sign. Duane Urich of Black Silo Winery is requesting a 152 square foot sign variance on the requested 40 square foot illuminated sign requirement.

The other public hearing tonight involves a request that would allow a carpool to be located at 80 South Main.

Cheri Burchett is seeking re-zoning at that location from open space to one and two family dwelling so the carpool could be located at her residence.

The Trenton Planning And Zoning Commission holds the three public hearings when it meets Monday, August 5th at 7 o'clock at Trenton City Hall.
Other articles
2014/11/24 17:20:58 - Princeton Boys Seeded #2 For Albany Tournament
2014/11/24 16:50:00 - Milan To Open 2014-2015 Basketball Season At Novinger Tournament
2014/11/24 12:00:25 - Trenton Boys Sweep Cameron Jamboree, Prepare For East Buchanan
2014/11/24 11:32:36 - KC Chiefs Add Receiving Depth, Signing Jason Avant
2014/11/24 11:21:24 - Gallatin Girls, Trenton Boys Earn #1 Seeds At Gallatin Tourney
2014/11/24 10:52:24 - Michaelis Notches Career High 17, Mizzou Falls To #14 California
2014/11/24 10:41:08 - Trenton Girls Open Season With Home Jamboree
2014/11/24 10:00:00 - Furious Last Minute Rally Moves NCMC Men To 8-1
2014/11/24 9:50:26 - Holiday Parade Winners At Chillicothe Announced
2014/11/24 9:50:00 - Despite Career-High 28 From Santos, NCMC Women Fall to 4-6
2014/11/24 9:47:36 - Chillicothe Recognized As "Crown Community"
2014/11/24 9:43:55 - Trenton City Council Finance Committee Meets
2014/11/24 9:42:08 - Seven Parks, Including Crowder State Park To Close December 13th And 14th
2014/11/24 9:38:19 - Variety Of Topics Addressed At Princeton Chamber Meeting
2014/11/24 9:33:42 - Eleven NCMC Students Qualify For Contests At National Convention
2014/11/24 9:27:09 - Snow And Ice Policy On Agenda For Trenton City Council
2014/11/24 9:25:34 - Sunnyview Announces Employees Of The Month
2014/11/24 9:23:31 - Thanksgiving Meal For Ten Up $1.11 From Last Year
2014/11/24 9:20:34 - WMH Announces Employee Of The Quarter
2014/11/24 9:20:00 - TMS Girls Move To Perfect 5-0, Beating Carrollton 34-21
2014/11/24 9:00:00 - Westran Wins All-Hornet Shootout At Hamilton, 48-39
2014/11/24 8:30:28 - Mizzou Wins On Rocky Top, 29-21, Arkansas Next
2014/11/24 4:37:54 - Supreme Court Case Tests Limits Of Free Speech On Social Media
2014/11/24 4:26:33 - Body Of Missing Missouri Man Found: Acquaintance Charged With Murder
2014/11/24 4:23:23 - Savannah Teens Drown After Falling Through Ice On Farm Pond
2014/11/24 4:20:34 - Merry Marijuana: Pot Sellers Woo Holiday Shoppers
2014/11/24 4:17:39 - Camden Man Sentenced For Illegal Firearm After Deer Decoy Used In Ray County
2014/11/24 4:15:32 - 13 Charged In $1 Million Drug-Trafficking Conspiracy
2014/11/24 4:05:55 - Unemployment Rate Falls To Lowest Level Since 2008
2014/11/24 4:02:23 - Soiree Raises Over Two Thousand For Local Veterans
Bookmark this article at these sites