Accidents : Gallatin Man Injured In Crash
Posted by Randy

on 2013/8/5 7:23:23

(

730 reads

) News by the same author
A Gallatin man was hurt late Friday night south of Liberty. According to the highway patrol, Nicholas Rutherford attempted to make a left turn and his car was hit by an oncoming vehicle.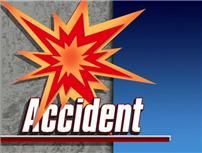 22-year old Nicholas Rutherford of Gallatin was Taken to Liberty Hospital with what the highway patrol called minor injuries.

The accident was on Highway 210 at a turnoff which leads to Highway 291. Rutherford attempted to turn left from eastbound 210 to the 291 on ramp. Rutherford's car was hit by a vehicle that was westbound on Highway 210 demolishing both cars.

The driver of the westbound car, 61-year old Stephen Pemberton of Hardin, was not reported hurt. Both drivers were wearing seat belts.
Bookmark this article at these sites