Accidents : Grandview Man Injured In Harrison County Accident
Posted by Randy

on 2013/8/5 6:15:37

(

456 reads

) News by the same author
A Grandview man was injured early today when his car traveled off Interstate 35 in northern Harrison county.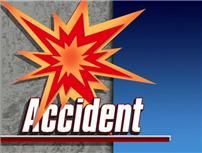 The highway patrol described injuries as moderate for 29 year old Jonathan Kivumbi of Grandview. He was taken by an ambulance to Harrison County community hospital in Bethany.

The accident occurred three miles north of Eagleville at 2:25 today.

The state patrol reports the southbound car traveled off the east side of the road;
the driver over-corrected; the car crossed both southbound lanes, traveled off the
west side of the road and struck a ditch. The car was demolished. The driver was using a seat belt.
Bookmark this article at these sites