News : Father And Daughter Charged In Standoff Wednesday
Posted by Randy

on 2013/8/3 11:54:41

(

1115 reads

) News by the same author
A 50-year-old Savannah man and his 27-year-old daughter face felony charges after a standoff with police Wednesday night.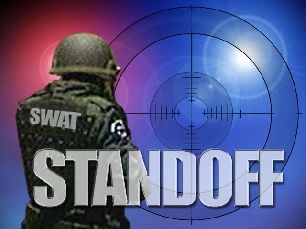 Rickie Butler is charged with unlawful use of a weapon, resisting or interfering with arrest and willfully failing to obey a sheriff or deputy.

A Savannah Police officer and an Andrew County Sheriff's deputy responded to the 1500 block of West Chestnut around 11:30 Wednesday night for a call of fireworks or shots fired.

The deputy saw a man shooting a rifle from a back deck. The man then went inside the home.

After Andrew County deputies and Savannah police were not able to talk the man out of the home, they called the St. Joseph Police Department's Special Response Team in.

Shortly after, a negotiator was able to convince the two to surrender peacefully.

Shandra Butler was also charged with resisting/interfering with arrest for a felony and willfully failing/refusing to obey or resist a sheriff or deputy.

Both are being held in the Andrew County Jail.

Savannah Police Chief David Vincent said close to 30 officers from multiple departments were involved in the standoff. He said he was thankful for the St. Joseph Police Department's assistance.
Bookmark this article at these sites