Accidents : Moderate Damage In Accident
Posted by Randy

on 2013/8/1 4:57:17

(

596 reads

) News by the same author
A southwest Missouri resident was hurt on Interstate 35 near Lathrop.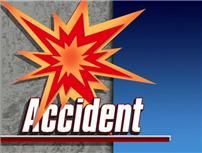 The accident occurred as the southbound pickup truck he was driving traveled into the median, hit a cross over barrier, became airborne, traveled back to the right, crossed Southbound I-35, went up an embankment, traveled back to the left across southbound I-35, and came to rest in the median.

52-year old Rodd Carman of Anderson was taken to Liberty hospital with what the highway patrol called Moderate injuries.

The patrol said Carman was not wearing a seat belt. Damage was listed as moderate.
Bookmark this article at these sites