Sports : Are You Ready For Some Football?
Posted by Randy

on 2013/7/31 9:20:00

(

796 reads

) News by the same author
The high school football season is less than a month away, and, the PAR Broadcast Group is announcing our play-by-play schedule for 2013.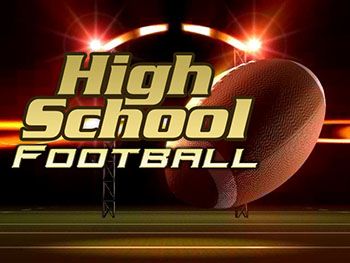 As in past years, all Trenton High School games will be broadcast on Hot Country Z 101.7, with Tom Johnson providing the play-by-play, joined by Quentin Albrecht for color. For the second straight year, games will be available with full video and audio coverage online at www.kgozfm.com.

Trenton opens the season on Friday, August 30, hosting the Carrollton Trojans. A two game road trip follows, with the Bulldogs at Lexington on September 6 and Putnam County on September 13. THS returns to the "friendly confines of C.F. Russell Stadium" on September 20, hosting the Higginsville Huskers. September ends with a trip to the Plaza in Kansas City to play Pembroke Hill (on the 27th).

For the first time in many years, Trenton has a Saturday game this fall, playing Lincoln Prep in Kansas City on Saturday, October 5 at 2 o'clock. Trenton will host Illini West High School of Carthage, Illinois, with that game set for a 6 o'clock kickoff on October 11. The Bulldogs will be at Kirksville on October 18, and finish the regular season hosting Concordia on October 25. District quarterfinals will be played the night of Friday, November 1.

Through eight weeks of the season, KTTN FM 92.3 will bring you five Princeton Tiger and five Milan Wildcat games. Games to be broadcast on October 25 and November 1 will be announced at a later date. Dennis Stephenson will bring you the majority of games this fall to be aired on KTTN.

The KTTN play-by-play schedule opens on August 30, with Princeton visiting Milan. The following week, Milan heads to Albany to play the Warriors in their final year as an 11-man program. For week #3, the Princeton Tigers travel to Bethany to take on the South Harrison Bulldogs.

In week #4, KTTN will have Gallatin at Princeton to battle the Tigers. The next week, on September 27, Tom Johnson and Dennis Stephenson will bring you the Milan Wildcats game in Edina against the Knox County Eagles. The following day, Saturday, September 28, Princeton plays the annual Saturday afternoon game hosted by the Polo Panthers, scheduled for 1 o'clock.

On Friday night, October 4, KTTN will have the Milan Wildcats hosting the Scotland County Tigers, with Hot Country Z 101.7 picking up the Albany at Princeton game. KTTN will have Milan at Schuyler County on Friday night, October 11. The regular season concludes for Princeton with games at Braymer and Maysville, with Milan finishing the regular season hosting North Shelby, and going to Putnam County.
Bookmark this article at these sites