News : Felony Charges Filed Against Chillicothe Man
Posted by Randy

on 2013/7/29 10:58:52

(

1440 reads

) News by the same author
Felony charges were filed today in Livingston County in connection with a man accused of alleged involvement in what Chillicothe Police called a domestic dispute.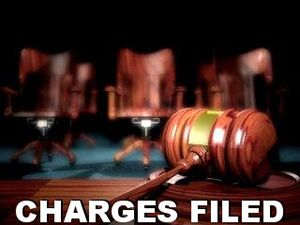 27 year old Travis Hogan is charged with domestic assault in the first degree, inflicting serious physical injury to another person on Saturday.

Chillicothe Police, in a news release, said the incident happened in the 14-hundred block of Bryan Street. Chillicothe Police reported a female victim was injured and later transported to St. Luke's of Kansas City. Police indicated the woman, who's name was not released, sustained what is called non life-threatening injuries.

The news item from Chillicothe Police over the weekend described Hogan as being from Chillicothe. On-line court records today for Livingston County show Travis Hogan with an address on Route Z at Dawn.
Other articles
2015/11/29 13:50:00 - Buchanan County Drug Strike Force Seize $445,000 In Meth Bust
2015/11/29 13:38:16 - Officers Shoot Suspect In DeKalb County On Highway 36
2015/11/28 19:39:28 - Police Suspect Father Beat 7-Year-Old Son, Fed His Body to Pigs
2015/11/27 6:40:00 - Minnesota Hunter Bags Unicorn Buck
2015/11/27 4:20:00 - Homeless Man Beaten Outside Gas Station In April Dies
2015/11/27 4:15:06 - What Happened When I Took My Spoiled Kid To A Homeless Shelter
2015/11/27 4:03:23 - Dentists Recount Strangest Things Found In Patients' Mouths
2015/11/27 4:00:00 - Planned Parenthood Considering All Legal Options To Continue Abortions At Columbia Clinic
2015/11/27 3:53:22 - November Firearms Deer Season Ends With Harvest Of 189,938
2015/11/25 14:20:00 - Police Seek Help Finding Grain Valley Fugitive
2015/11/25 12:30:05 - 11 Earthquakes Strike SE Missouri Overnight
2015/11/25 12:00:00 - Trenton Woman, Rescued In Monday Fire, Passes Away In Hospital
2015/11/25 11:14:43 - Mizzou Women Beat SIUE 75-46, Move to 5-0
2015/11/25 10:57:47 - Northwestern Holds Off Missouri 67-62 In CBE Classic
2015/11/25 10:50:00 - Lady Bulldogs Ride Richman's 22 Points To First Win Of Season
2015/11/25 10:36:32 - Gilman City Girls Open With Road Win Against Osborn
2015/11/25 10:26:54 - Chillicothe Routs Penney In Girls Season Opener
2015/11/25 10:20:00 - Princeton Splits Season Openers At North Harrison
2015/11/25 9:30:00 - Trenton Goes Overtime In Season-Opening Win Over East Buchanan
2015/11/25 8:56:26 - Mizzou Facing Image Crisis After Racial Issues, Upheaval
2015/11/25 8:26:05 - Two Charged With Murder After Man Found Dead Near Branson
2015/11/25 7:35:35 - North Central Missouri College Board of Trustees Meeting Report
2015/11/25 6:38:42 - Cameron Regional Medical Center Announces Awards Scholarships
2015/11/25 6:29:52 - 37th Annual Eagle Days at Squaw Creek Refuge To Be Held Dec. 5 & 6
2015/11/25 6:10:00 - Grundy County To Receive New Voting Equipment
2015/11/25 5:46:26 - Woman Identified In Monday Fire
2015/11/25 5:37:58 - Two Teens Injured, One Arrested In Accident Near Milan
2015/11/25 4:21:31 - Authorities Identify Victims, Alleged Shooter In Moberly Area Murder-Suicide
2015/11/25 4:18:02 - Grandfather Who Let 8-Year-Old Drive In Fatal Crash Had DUI, Drug History
2015/11/25 4:08:39 - A Rainy Thanksgiving And Potentially Slick Black Friday Morning For Missouri
Bookmark this article at these sites