News : Felony Charges Filed Against Chillicothe Man
Posted by Randy

on 2013/7/29 10:58:52

(

1237 reads

) News by the same author
Felony charges were filed today in Livingston County in connection with a man accused of alleged involvement in what Chillicothe Police called a domestic dispute.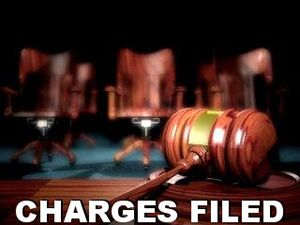 27 year old Travis Hogan is charged with domestic assault in the first degree, inflicting serious physical injury to another person on Saturday.

Chillicothe Police, in a news release, said the incident happened in the 14-hundred block of Bryan Street. Chillicothe Police reported a female victim was injured and later transported to St. Luke's of Kansas City. Police indicated the woman, who's name was not released, sustained what is called non life-threatening injuries.

The news item from Chillicothe Police over the weekend described Hogan as being from Chillicothe. On-line court records today for Livingston County show Travis Hogan with an address on Route Z at Dawn.
Other articles
2015/1/30 4:33:06 - Proposed Marijuana Legislation Sparks Discussion In Mid-Missouri
2015/1/30 4:26:55 - 'World's Poorest President' Stops His Car To Give Hitchhiker A Ride
2015/1/30 4:20:00 - Man Accused Of Beating Amputee's Face With Hammer
2015/1/30 4:17:58 - Missouri Man Found Guilty In Death Of 3 Year-Old
2015/1/30 4:11:10 - 48 Children Come Down With Mysterious Paralysis, 3 In KC
2015/1/30 4:08:06 - Five-Year-Old Topeka Boy Says Stranger Maliciously Set His Sister On Fire
2015/1/30 4:04:20 - Some Doctors Won't See Patients If Parents Refuse To Vaccinate Children
2015/1/30 4:01:43 - Meet Ida May Fuller Recipient Of 1st Social Security Check
2015/1/30 3:57:35 - Former KC Man Sentenced For Producing Child Porn, Possessing Thousands of Images
2015/1/30 3:52:56 - Columbia Woman Sentenced For $576,000 Mortgage Fraud, Embezzlement Schemes
2015/1/29 13:21:41 - Mercer Boys, Grundy R-5 Girls Rebound With Tournament Wins
2015/1/29 13:09:44 - Trenton Girls Experience "Deja Vu" In Loss To Polo
2015/1/29 10:21:27 - Grundy County Circuit Court News
2015/1/29 10:20:00 - Trenton High School Students To Participate In Polar Bear Plunge
2015/1/29 10:15:19 - Royals Name Merrifield, Binford As Minor League Players Of The Year
2015/1/29 10:05:32 - Chillicothe Police Seek Help From Public Concerning Burglary
2015/1/29 10:02:30 - Private Pesticide Applicator License Training Offered By University Extension
2015/1/29 9:55:15 - Chillicothe Man To Serve Prison Time For Probation Violation
2015/1/29 9:50:00 - Princeton Tiger Coaches Shows For Thursday, 1/29/15
2015/1/29 9:31:44 - Maryville Man Charged With Felony After Alleged Racial Slur
2015/1/29 9:30:00 - Milan Wildcat Coaches Shows For Thursday, 1/29/15
2015/1/29 8:48:47 - Second Child Dies After Parents Use Prayer, No Medicine
2015/1/29 8:30:00 - Police: Woman Filmed Porn At College Library
2015/1/29 8:20:00 - Teen Forced To Wear Winter Coat, Or Leave School Dance
2015/1/29 4:34:12 - Woman Slashes Her Children's Throats To Quiet Them, Police Say
2015/1/29 4:17:27 - Groups Discuss Privacy Issues Related To Body Cameras
2015/1/29 4:13:52 - Springfield Officer Shot In Line Of Duty Has "Career Ending Injury"
2015/1/29 4:07:42 - Tape: Scientist Offers To Build Nuclear Bomb Targeting New York
2015/1/29 4:03:05 - Missouri Lawmakers, Elected Officials Likely To Get Pay Raise
2015/1/29 4:00:32 - Mother Unknowingly Shuttles Weed In Van For 13 Years
Bookmark this article at these sites