News : TMU: Water Outage Tuesday
Posted by Randy

on 2013/7/29 10:36:05

(

1252 reads

) News by the same author
A water outage and precautionary boil advisory have been announced by Trenton Municipal Utilities for an area of Trenton.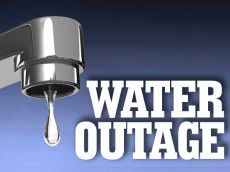 A water system upgrade is listed by T-M-U for work that begins at 8 o'clock Tuesday morning.

The water outage is expected to last two hours followed by the precautionary boil advisory until 2 o'clock Wednesday afternoon.

Affected are customers on East 10th Street between Avalon and Kumler; on Kumler between 9th and 10th; and all of the Walden apartment units.

Again water is to be off for these customers from 8 until 10 o'clock Tuesday; then there's the advisory to boil water used for cooking and drinking.
Bookmark this article at these sites