News : North Central Missouri Fair Queen Contest
Posted by Randy

on 2013/7/29 10:17:23

(

695 reads

) News by the same author
The North Central Missouri Fair queen and runners up are to be crowned Tuesday night at the fairgrounds in Trenton, but, the actual fair queen competition was held Sunday, July 28 at the Hoover Theater in Trenton.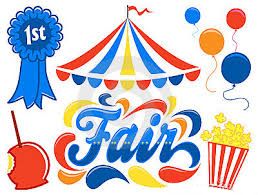 Contestants were judged on interview, talent or public speaking, evening gown, and answering an extemporaneous question.

Competition was open to female 4-H and FFA members 17 to 21 years old. Seven young women entered. Contestants, in alphabetical order, were Cara Fordyce of Kidder, Angie Hamilton from Norborne; Leigh Ronayne of Galt; Maggie Steinhoff from Trenton; Blaire Todd of Helena; Grace Von Opitz of Gallatin; and Maria Washburn of King City.

All of the candidates are to ride together in the fair parade Tuesday evening at 5:30. The coronation is Tuesday night at 7 o'clock at the fairgrounds. That's opening night for the fair.

The queen receives a 350 dollar scholarship to attend North Central Missouri College or a 300 dollar scholarship to the school of their choice. She also receives a tiara, a sash, a bouquet of flowers, and a pre-paid entry fee to represent the NCM Fair at the 2014 Missouri State Fair pageant in Sedalia. First and second place runners-up receive a 100 dollar scholarship to the school of their choice, and a bouquet of flowers.
Bookmark this article at these sites