News : Charges Pending Against Chillicothe Man
Posted by Randy

on 2013/7/29 4:40:00

(

762 reads

) News by the same author
Charges were pending against a 27 year old Chillicothe man accused of domestic assault on Saturday.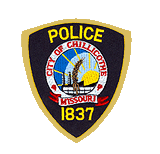 Chillicothe police said a female victim was hospitalized at St. Luke's Hospital in Kansas City with non-life threatening injuries.

The man was taken into custody with paperwork to be given to the prosecuting attorney Monday July 29th for consideration of charges.
Bookmark this article at these sites