News : Jamesport Junior Livestock Show Activities
Posted by Randy

on 2013/7/26 6:27:01

(

385 reads

) News by the same author
Activities Friday for the Jamesport Junior Livestock begin at 9 o'clock this morning with the swine show.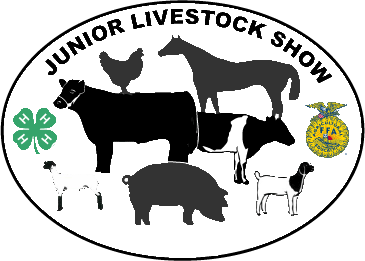 Tonight, there will be a performance by comedian and hypnotist Rick Bultez. The show begins at 7 o'clock in the A-V Spillman Events Center in Jamesport. Doors open one hour before the show.

Saturday events in Jamesport include the parade at 10 a-m; the peddle tractor pull for youth from four to 12 years old beginning at 12 noon; baby show is at 3 o'clock; the FFA barbecue starts at 4:30; and the beef show is at5 o'clock on Saturday concluding the Jamesport junior livestock show.
Other articles
2015/1/29 13:21:41 - Mercer Boys, Grundy R-5 Girls Rebound With Tournament Wins
2015/1/29 13:09:44 - Trenton Girls Experience "Deja Vu" In Loss To Polo
2015/1/29 10:21:27 - Grundy County Circuit Court News
2015/1/29 10:20:00 - Trenton High School Students To Participate In Polar Bear Plunge
2015/1/29 10:15:19 - Royals Name Merrifield, Binford As Minor League Players Of The Year
2015/1/29 10:05:32 - Chillicothe Police Seek Help From Public Concerning Burglary
2015/1/29 10:02:30 - Private Pesticide Applicator License Training Offered By University Extension
2015/1/29 9:55:15 - Chillicothe Man To Serve Prison Time For Probation Violation
2015/1/29 9:44:53 - Princeton Tiger Coaches Shows For Thursday, 1/29/15
2015/1/29 9:31:44 - Maryville Man Charged With Felony After Alleged Racial Slur
2015/1/29 9:30:00 - Milan Wildcat Coaches Shows For Thursday, 1/29/15
2015/1/29 8:48:47 - Second Child Dies After Parents Use Prayer, No Medicine
2015/1/29 8:30:00 - Police: Woman Filmed Porn At College Library
2015/1/29 8:20:00 - Teen Forced To Wear Winter Coat, Or Leave School Dance
2015/1/29 4:34:12 - Woman Slashes Her Children's Throats To Quiet Them, Police Say
2015/1/29 4:17:27 - Groups Discuss Privacy Issues Related To Body Cameras
2015/1/29 4:13:52 - Springfield Officer Shot In Line Of Duty Has "Career Ending Injury"
2015/1/29 4:07:42 - Tape: Scientist Offers To Build Nuclear Bomb Targeting New York
2015/1/29 4:03:05 - Missouri Lawmakers, Elected Officials Likely To Get Pay Raise
2015/1/29 4:00:32 - Mother Unknowingly Shuttles Weed In Van For 13 Years
2015/1/29 4:00:00 - Missouri Airport Police Officer Faces Child Porn Charge
2015/1/29 3:56:19 - Police: Man Arrested For Dragging Officer With Vehicle
2015/1/28 13:00:00 - NASA's Challenger Exploded 29 Years Ago Today
2015/1/28 11:40:00 - Trenton Bulldog Coaches Shows For Wednesday, 1/28/15
2015/1/28 11:11:43 - Northern Missouri Remains Well-Represented In High School Hoops Poll
2015/1/28 10:22:16 - Trenton JV Boys Fall To Chillicothe, 63-50
2015/1/28 10:07:08 - Balanced Hornets Mow Through Excelsior Springs In Cameron Quarterfinal
2015/1/28 9:54:54 - Princeton Tramples Union Star, Moves To Gilman City Semifinals
2015/1/28 9:44:52 - Electric Rates Remain Hot Topic At Latest Meeting
2015/1/28 9:41:15 - Gallatin Board Of Aldermen Meeting Report
Bookmark this article at these sites