News : Unemployment Rates In North Missouri
Posted by Randy

on 2013/7/26 6:20:36

(

481 reads

) News by the same author
Grundy County's unemployment rate has remained fairly steady for the past one year period, fluctuating by one percent or less from month to month.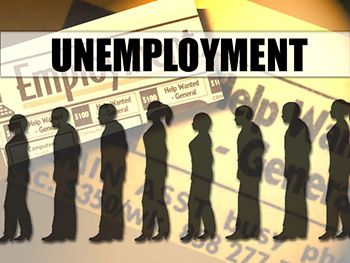 The department of employment security reports Grundy county's June jobless rate
is five point nine percent. That's based on 296 persons unemployed out of a civilian
labor force of 49-hundred 90 persons.

The five point nine percent is up a fraction from the five point seven noted in May for Grundy county. But it is a fraction lower when compared to the six point one percent rate of June in 2012. The civilian labor force also has been fairly consistent, in the neighborhood of five thousand workers.

June unemployment rates for our area counties range from eight point one percent in Linn county down to four and a half percent in Worth county. Statewide, the latest jobless rate is six point nine percent.

Area counties that have rates at seven percent or above , besides Linn, include Carroll, Clinton, Adair, and Caldwell. Those counties with rates between six and seven percent include Harrison and DeKalb. Those between five and six percent include Grundy, Daviess, Gentry, Livingston, Putnam, and Sullivan. And area counties with unemployment rates less than five percent include Mercer (4.9%) and Worth.

Bookmark this article at these sites