News : Clark County Circuit Clerk Under Investigation
Posted by Randy

on 2013/7/25 19:33:01

(

693 reads

) News by the same author
The Clark County Circuit Clerk was escorted from the Clark County Courthouse Wednesday afternoon and placed on administrative leave pending an audit from the Office of State Court Administrators.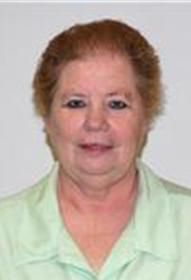 The investigation involves an anonymous report concerning possible financial improprieties in the Circuit Clerk's Office made to the Office of State Court Administrators, according to a press release statement issued by the presiding judge.

Circuit Judge Gary Dial issued the order Wednesday placing Circuit Clerk Mary Jones of Kahoka on paid administrative suspension pending the outcome of the investigation.

Investigators from the Missouri Supreme Court are scheduled to be at the office early Thursday morning, Associate Judge Rickey Roberts said.

Details of the investigation are currently unknown to the public. Roberts referred all further questions to Dial who is on vacation this week.

A Kahoka police officer remained at the courthouse overnight with orders to arrest anyone who entered the second floor. Roberts wanted to ensure that no one had an opportunity to enter the Circuit Clerk's Office until the auditors made their visit. The officer was relieved from the post at 7:15 a.m. Thursday.

"There won't be any disruptions today," Roberts said. "I have a very busy law day today and business will go on."

Jones is an elected official who has worked in some capacity with the Circuit Clerk's Office for at least the three decades that Roberts has sat on the bench.

Dial's one-page order addressed directly to Jones says that she is not allowed to enter her office or the courthouse during her suspension.

"However, you will be expected to remain available during if called upon to return to work or to meet with me or anyone involved in the investigation," he wrote. "you will be expected to cooperate with all parts of the investigation and failure to do so will result in appropriate charges to be filed against you."

Reached at her home in Kahoka today, Jones said she didn't wish to comment.
Other articles
2014/12/19 17:20:11 - KC Royals Sign Starting Pitcher Edinson Volquez
2014/12/19 17:20:00 - Medlen In, Giavotella Out In Kansas City
2014/12/19 17:16:45 - California JUCO Player Verbals To Mizzou
2014/12/19 17:09:57 - Chillicothe Man Involved In I-435 Multi-Vehicle Accident
2014/12/19 17:04:42 - Thursday Accident Near Newtown Injures Area Women
2014/12/19 17:00:52 - Moore Files For Chillicothe Councilman-At-Large
2014/12/19 16:56:56 - Trial for Trenton Man Accused Of Murder Begins In January
2014/12/19 16:50:42 - Princeton Medical Clinic Adds X-Rays
2014/12/19 16:46:25 - Unionville Man Wins Patrol Trooper Award
2014/12/19 16:41:05 - Friday Morning Wreck Injures Cameron Man
2014/12/19 16:37:52 - Bethany Native Resigns Maryville Superintendent Position
2014/12/18 15:10:26 - 550 Million Year Old Fossils Provide New Clues about Fossil Formation
2014/12/18 15:10:00 - Daniel, Maclin, Coffman Highlight Mizzou's 2014 Hall Of Fame Class
2014/12/18 15:03:45 - Gallatin Man Organizing Regional Horticulture Conference
2014/12/18 14:58:51 - Upgraded Ketcham Center Set To Host 10th Annual Holiday Hoops
2014/12/18 14:48:10 - Royals Add To Pitching Staff, Signing Ex-Atlanta Brave Kris Medlen
2014/12/18 14:31:14 - Buchanan County Inmate Found Dead
2014/12/18 14:26:33 - Thursday Morning Accident Injures Jamesport Man
2014/12/18 12:30:00 - Ankle Bracelet Helps Police Catch Suspected Burglar
2014/12/18 12:27:33 - THS Freshmen Split With Cameron Dragons
2014/12/18 12:20:24 - Tri-County Conference Rivals Split Hoops Doubleheader
2014/12/18 12:15:46 - U.S. Officials Blame North Korea For Sony Hack
2014/12/18 12:06:48 - U.S. Kills Three ISIS Leaders in Iraq Strikes, Officials Say
2014/12/18 11:30:00 - Milan Wildcats Find Struggles At Knox County, Lose Stallbaumer To Injury
2014/12/18 11:28:41 - Hornets Stay Red-Hot, Sweep Macon
2014/12/18 11:21:10 - St. Joseph Truck Driver Convicted in Child Prostitution Case
2014/12/18 11:16:36 - Lafayette Girls Upend Hamilton, 45-40, Head To Trenton On Saturday
2014/12/18 5:50:00 - School Announcements For Thursday (7:41 AM Update)
2014/12/17 13:22:19 - Could Alcatraz Escapees From '62 Have Survived?
2014/12/17 13:10:28 - Waco, Texas Meteorologist Shot Outside TV Station
Bookmark this article at these sites