News : Livingston County Health Center To Offer Wellness/Weight Loss Program
Posted by Randy

on 2013/7/25 9:57:52

(

307 reads

) News by the same author
Open registration begins August 5th for Livingston County Health Center's 8 week Weight Loss & Wellness program for adults who would like to get educated about improving their level of health and lose a few pounds along the way.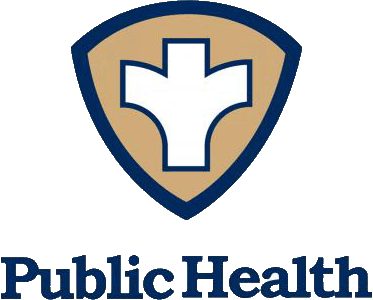 The Weight Loss & Wellness program focuses on two of the more important aspects of a healthy lifestyle: nutrition and activity. It's not a "diet" but rather a comprehensive program that emphasizes a healthy lifestyle approach to weight management by integrating fitness, nutrition and the behavioral aspects of eating. Through this program, participants will experience an enhancement of their quality of life.

Each participant completes a Health Survey, Wellness Screening and receives an individual consultation, after which, educational support will be offered for a eight week session, beginning Wednesday, September 11th.

The Wellness Screening component of the program includes a heart health screen including measurement of blood pressure, cholesterol, lipids and glucose and body mass index to determine risk for heart disease. Participants meet individually with a health center RN to review screening results and set individual goals for improvement. Each week, participants weigh in and educational classes are held every other week.

The goal for the participants completing the program is to lose 2% of their body weight by the end of the program and/or have established a regular activity/exercise routine of three times a week for at least 30 minutes a day. The program will continue to follow up on participants, offering a subsequent wellness screening and evaluation of continued progress after the program ends.

Basic blood work is required before beginning the program. If you would like to receive a complete panel at an affordable cost, attend the July 31st Adult Blood Draw Clinic at the health center, from 7 a.m. to 10 a.m. If you've had blood work done in the last year, simply bring a copy of those results to put on file.

Those interested in being a part of the September session of Weight Loss &Wellness should call 646-5506 to set up an appointment with Program Coordinator Anita Perry, RN or come by the health center office at 800 Adam Drive to register. Registration is limited, so don't wait if you think this is something you should to try to get your wellness habits back on track! If you decide later you want to take part, don't hesitate to call and visit with Anita about joining.

Please check with your doctor before significantly changing your diet or starting a new exercise regimen.
Other articles
2014/12/19 17:20:11 - KC Royals Sign Starting Pitcher Edinson Volquez
2014/12/19 17:20:00 - Medlen In, Giavotella Out In Kansas City
2014/12/19 17:16:45 - California JUCO Player Verbals To Mizzou
2014/12/19 17:09:57 - Chillicothe Man Involved In I-435 Multi-Vehicle Accident
2014/12/19 17:04:42 - Thursday Accident Near Newtown Injures Area Women
2014/12/19 17:00:52 - Moore Files For Chillicothe Councilman-At-Large
2014/12/19 16:56:56 - Trial for Trenton Man Accused Of Murder Begins In January
2014/12/19 16:50:42 - Princeton Medical Clinic Adds X-Rays
2014/12/19 16:46:25 - Unionville Man Wins Patrol Trooper Award
2014/12/19 16:41:05 - Friday Morning Wreck Injures Cameron Man
2014/12/19 16:37:52 - Bethany Native Resigns Maryville Superintendent Position
2014/12/18 15:10:26 - 550 Million Year Old Fossils Provide New Clues about Fossil Formation
2014/12/18 15:10:00 - Daniel, Maclin, Coffman Highlight Mizzou's 2014 Hall Of Fame Class
2014/12/18 15:03:45 - Gallatin Man Organizing Regional Horticulture Conference
2014/12/18 14:58:51 - Upgraded Ketcham Center Set To Host 10th Annual Holiday Hoops
2014/12/18 14:48:10 - Royals Add To Pitching Staff, Signing Ex-Atlanta Brave Kris Medlen
2014/12/18 14:31:14 - Buchanan County Inmate Found Dead
2014/12/18 14:26:33 - Thursday Morning Accident Injures Jamesport Man
2014/12/18 12:30:00 - Ankle Bracelet Helps Police Catch Suspected Burglar
2014/12/18 12:27:33 - THS Freshmen Split With Cameron Dragons
2014/12/18 12:20:24 - Tri-County Conference Rivals Split Hoops Doubleheader
2014/12/18 12:15:46 - U.S. Officials Blame North Korea For Sony Hack
2014/12/18 12:06:48 - U.S. Kills Three ISIS Leaders in Iraq Strikes, Officials Say
2014/12/18 11:30:00 - Milan Wildcats Find Struggles At Knox County, Lose Stallbaumer To Injury
2014/12/18 11:28:41 - Hornets Stay Red-Hot, Sweep Macon
2014/12/18 11:21:10 - St. Joseph Truck Driver Convicted in Child Prostitution Case
2014/12/18 11:16:36 - Lafayette Girls Upend Hamilton, 45-40, Head To Trenton On Saturday
2014/12/18 5:50:00 - School Announcements For Thursday (7:41 AM Update)
2014/12/17 13:22:19 - Could Alcatraz Escapees From '62 Have Survived?
2014/12/17 13:10:28 - Waco, Texas Meteorologist Shot Outside TV Station
Bookmark this article at these sites