News : Trenton Man And Son Sentenced In Illegal Fireworks Charge
Posted by Randy

on 2013/7/23 4:54:32

(

886 reads

) News by the same author
A Trenton man and his son, arrested on charges of possessing illegal fireworks, have appeared in the municipal division of the circuit court.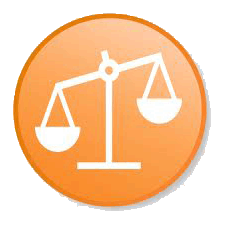 Both 57 year old Bob Morgans and 32 year old Bobby Morgans of 914 Kumler pleaded guilty to the city of Trenton charges. Judge Steve Hudson fined each defendant 250 dollars plus court costs (of $34.50) He then instructed that the fine and court costs be deducted from the 500 dollars cash bond each man had posted.

In a news release earlier this month, Police Chief Tommy Wright reported his officers and those from the Trenton Fire Department conducted an investigation into allegations bottle rockets and other illegal, improvised fireworks were being sold from a fireworks tent at 9th and Oklahoma. The two defendants were taken into custody July 3rd and their business license was revoked.
Other articles
2014/11/24 12:00:25 - Trenton Boys Sweep Cameron Jamboree, Prepare For East Buchanan
2014/11/24 11:32:36 - KC Chiefs Add Receiving Depth, Signing Jason Avant
2014/11/24 11:21:24 - Gallatin Girls, Trenton Boys Earn #1 Seeds At Gallatin Tourney
2014/11/24 10:52:24 - Michaelis Notches Career High 17, Mizzou Falls To #14 California
2014/11/24 10:41:08 - Trenton Girls Open Season With Home Jamboree
2014/11/24 10:00:00 - Furious Last Minute Rally Moves NCMC Men To 8-1
2014/11/24 9:50:26 - Holiday Parade Winners At Chillicothe Announced
2014/11/24 9:50:00 - Despite Career-High 28 From Santos, NCMC Women Fall to 4-6
2014/11/24 9:47:36 - Chillicothe Recognized As "Crown Community"
2014/11/24 9:43:55 - Trenton City Council Finance Committee Meets
2014/11/24 9:42:08 - Seven Parks, Including Crowder State Park To Close December 13th And 14th
2014/11/24 9:38:19 - Variety Of Topics Addressed At Princeton Chamber Meeting
2014/11/24 9:33:42 - Eleven NCMC Students Qualify For Contests At National Convention
2014/11/24 9:27:09 - Snow And Ice Policy On Agenda For Trenton City Council
2014/11/24 9:25:34 - Sunnyview Announces Employees Of The Month
2014/11/24 9:23:31 - Thanksgiving Meal For Ten Up $1.11 From Last Year
2014/11/24 9:20:34 - WMH Announces Employee Of The Quarter
2014/11/24 9:20:00 - TMS Girls Move To Perfect 5-0, Beating Carrollton 34-21
2014/11/24 9:00:00 - Westran Wins All-Hornet Shootout At Hamilton, 48-39
2014/11/24 8:30:28 - Mizzou Wins On Rocky Top, 29-21, Arkansas Next
2014/11/24 4:37:54 - Supreme Court Case Tests Limits Of Free Speech On Social Media
2014/11/24 4:26:33 - Body Of Missing Missouri Man Found: Acquaintance Charged With Murder
2014/11/24 4:23:23 - Savannah Teens Drown After Falling Through Ice On Farm Pond
2014/11/24 4:20:34 - Merry Marijuana: Pot Sellers Woo Holiday Shoppers
2014/11/24 4:17:39 - Camden Man Sentenced For Illegal Firearm After Deer Decoy Used In Ray County
2014/11/24 4:15:32 - 13 Charged In $1 Million Drug-Trafficking Conspiracy
2014/11/24 4:05:55 - Unemployment Rate Falls To Lowest Level Since 2008
2014/11/24 4:02:23 - Soiree Raises Over Two Thousand For Local Veterans
2014/11/23 19:00:00 - Stunner By The Bay : Raiders End Long Losing Streak, Beating KC
2014/11/23 9:43:24 - Miller County Man Pleads Guilty To Murdering 13-Year Old Girl
Bookmark this article at these sites