Accidents : Two Teens Injured In Accident
Posted by Randy

on 2013/7/22 4:53:38

(

1499 reads

) News by the same author
A pick-up truck overturned several times south of Meadville Saturday night injuring two Meadville residents. Both persons were thrown from the vehicle.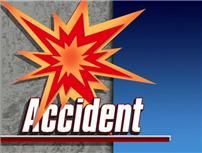 The highway patrol said the driver, Derek Smith, and a passenger, Mason Kiehl, both 18, were flown by medical helicopter to University Jospital at Columbia with serious injuries.

The accident was two miles south of Meadville on Linn county Route W.

The patrol said the southbound pickup went out of control, traveled off the left side of the road, and overturned several times, coming to rest on its top in a ditch. The truck was demolished.
Bookmark this article at these sites