Accidents : 8 Year Old Injured In Accident
Posted by Randy

on 2013/7/22 4:45:06

(

863 reads

) News by the same author
An eight year old Polo boy received what the highway patrol called minor injuries when he rode his bicycle into the side of a car at an intersection in Polo.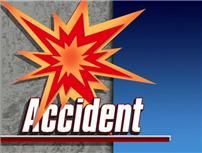 Gavin Norton was taken by family members to Liberty Hospital. The accident ocurred at the intersection of School and Stoutmore streets at Polo.

The investigating officer said a car driven by 63-year old Sandy Turner of Polo was eastbound on School street, which does not require stopping at the Intersection. However, north-south traffic is required to stop. The patrol said Ms. Turner, even though she did not have a stop sign, halted for a southbound bicycle to pass. Once the bicycle went by, she proceeded into the Intersection where another southbound bicycle, operated by Gavin Norton, hit the driver's side of her car.

The patrol said Ms. Turner was not hurt. Her car received minor damage. The patrol said Ms. Turner was the only person wearing a safety device.
Bookmark this article at these sites