News : Habitat For Humanity To Host Ceremony
Posted by Randy

on 2013/7/19 10:24:11

(

1194 reads

) News by the same author
On Sunday, July 28, Chillicothe Area Habitat for Humanity will host a home dedication ceremony at 1547 Polk Street, Chillicothe, Missouri, to celebrate the construction of the newest Habitat home.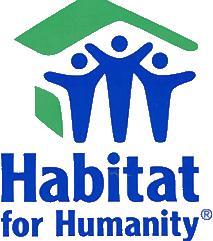 The dedication marks the thirteenth Habitat home built by the local chapter.

The dedication ceremony will begin at 2 pm and last about 30 minutes. An open house will continue until around 3 pm. Habitat volunteers, supporters, and well-wishers in the community are all invited to join in the celebration. Habitat would be honored if you can join us for the ceremony or open house.

With the next project kicking off in the very near future, a unique fundraising effort is currently underway. Livingston County Presiding Commissioner Eva Danner Horton, who served on the Habitat for Humanity Board for a number of years, has published a cookbook titled, "Eva and Friends-Our Very Best Recipes".

The book offers a treasured collection of some of her family and friends' favorite recipes. The 300 recipes featured in the book include appetizers, soups, salads, main dishes, desserts, cookies, and much more! All proceeds benefit the Chillicothe Area Habitat for Humanity. Cookbooks are priced at $15 and are available at Country Corner Craft and Antique Mall and Francine's Pastry Parlor, both in Chillicothe. Books will also be available at the home dedication ceremony on July 28.



Click Image To Enlarge





Chillicothe Area Habitat for Humanity is an ecumenical Christian housing ministry that seeks to eliminate poverty housing and homelessness from the world. To help families which otherwise would not be able to afford simple, decent housing, Habitat requires qualifying partner families to faithfully put in "sweat equity" hours into building habitat homes before they may qualify to buy a habitat home at costs and with no-interest mortgages over a fixed period. Habitat partner families are selected based on their need, interest to partner, and ability to pay. Habitat does not discriminate based on a person's race, color, creed, religion, sex, disability, familial status, or national origin.
Bookmark this article at these sites