News : Livingston County Health Center Announces Walk/Run
Posted by Randy

on 2013/7/18 10:14:19

(

452 reads

) News by the same author
Livingston County Health Center has announced their second annual Walk Chillicothe Labor Day 2K Fun Walk and 5K Competitive Race on Saturday, August 31st at Simpson Park.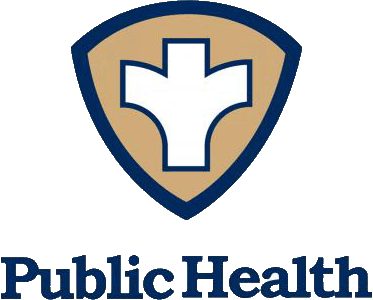 The race begins at 7:30 a.m. in Simpson Park, with registration open at 7 a.m. There will be a charge to register this year, as grant funding from the Heartland Foundation has ended. The cost to register will be $15 before August 16th, and $30 after that date. Those who pre-register before August 16th are guaranteed a free t-shirt. Participants can register up to the day of the race, but the health center cannot guarantee a shirt, but will try to accommodate.

Participants can pre-register by picking up a form at the health center, located at 800 Adam Drive or printing their own from our website at livcohealthcenter.com. Payment must accompany the registration form.

Walk Chillicothe and the sponsors of the race would like to encourage kids, adults, families, well behaved dogs on a leash and handicapped residents to join in the Labor Day Race. Just-for-fun prizes will be awarded in the Fun Walk, and for those who wish to compete in the 5K Run, medals will be awarded in various classes.
Proceeds from this year's race will be donated to the North Missouri Center for Youth and Families, a PowerUP! Afterschool Program for Youth here in Chillicothe.

The health center has continued the efforts of the Walk Chillicothe project in order to plant the seed that walking is possible for everyone and to offer an easy solution for sedentary people to take the first step to active living. Labor Day also marks the start of the Fall Walking Challenge. Registration for the Fall Challenge will begin August 12th, with signups welcomed up to the day of the race.

For more information about the Labor Day Race, or to print out a registration form, visit livcohealthcenter.com or our Facebook page at LivingstonCounty HealthCenter. Call 646-5506 with any questions.
Other articles
2015/11/29 13:50:00 - Buchanan County Drug Strike Force Seize $445,000 In Meth Bust
2015/11/29 13:38:16 - Officers Shoot Suspect In DeKalb County On Highway 36
2015/11/28 19:39:28 - Police Suspect Father Beat 7-Year-Old Son, Fed His Body to Pigs
2015/11/27 6:40:00 - Minnesota Hunter Bags Unicorn Buck
2015/11/27 4:20:00 - Homeless Man Beaten Outside Gas Station In April Dies
2015/11/27 4:15:06 - What Happened When I Took My Spoiled Kid To A Homeless Shelter
2015/11/27 4:03:23 - Dentists Recount Strangest Things Found In Patients' Mouths
2015/11/27 4:00:00 - Planned Parenthood Considering All Legal Options To Continue Abortions At Columbia Clinic
2015/11/27 3:53:22 - November Firearms Deer Season Ends With Harvest Of 189,938
2015/11/25 14:20:00 - Police Seek Help Finding Grain Valley Fugitive
2015/11/25 12:30:05 - 11 Earthquakes Strike SE Missouri Overnight
2015/11/25 12:00:00 - Trenton Woman, Rescued In Monday Fire, Passes Away In Hospital
2015/11/25 11:14:43 - Mizzou Women Beat SIUE 75-46, Move to 5-0
2015/11/25 10:57:47 - Northwestern Holds Off Missouri 67-62 In CBE Classic
2015/11/25 10:50:00 - Lady Bulldogs Ride Richman's 22 Points To First Win Of Season
2015/11/25 10:36:32 - Gilman City Girls Open With Road Win Against Osborn
2015/11/25 10:26:54 - Chillicothe Routs Penney In Girls Season Opener
2015/11/25 10:20:00 - Princeton Splits Season Openers At North Harrison
2015/11/25 9:30:00 - Trenton Goes Overtime In Season-Opening Win Over East Buchanan
2015/11/25 8:56:26 - Mizzou Facing Image Crisis After Racial Issues, Upheaval
2015/11/25 8:26:05 - Two Charged With Murder After Man Found Dead Near Branson
2015/11/25 7:35:35 - North Central Missouri College Board of Trustees Meeting Report
2015/11/25 6:38:42 - Cameron Regional Medical Center Announces Awards Scholarships
2015/11/25 6:29:52 - 37th Annual Eagle Days at Squaw Creek Refuge To Be Held Dec. 5 & 6
2015/11/25 6:10:00 - Grundy County To Receive New Voting Equipment
2015/11/25 5:46:26 - Woman Identified In Monday Fire
2015/11/25 5:37:58 - Two Teens Injured, One Arrested In Accident Near Milan
2015/11/25 4:21:31 - Authorities Identify Victims, Alleged Shooter In Moberly Area Murder-Suicide
2015/11/25 4:18:02 - Grandfather Who Let 8-Year-Old Drive In Fatal Crash Had DUI, Drug History
2015/11/25 4:08:39 - A Rainy Thanksgiving And Potentially Slick Black Friday Morning For Missouri
Bookmark this article at these sites