News : Mercer and Livingston County Fair Events
Posted by Randy

on 2013/7/18 4:58:31

(

427 reads

) News by the same author
More events are scheduled for the Mercer and Livingston county fairs in Princeton and near Chillicothe.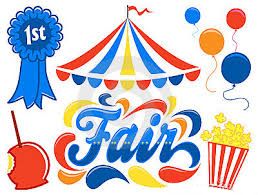 Tonight, the Mercer county fair features the hog show at 6 o'clock. Free inflatable rides are available tonight from 6 until 10 o'clock.

Events for the Livingston county fair today begin at 8 o'clock this morning nwith the rabbit show followed by the sheep show and a goat show.

This afternoon beginning at 1 o'clock, there will be the dairy show. That will be followed by breeding cattle and feeder calves. Beginning at 3 o'clock, the steer show is held. This evening, the 4-H Foundation of Livingston county sponsors an ice cream social. The fair features a super teen contest tonight at 6:30.

Registration for the contest runs from 12 noon until 6 o'clock at the outdoor arena.
Bookmark this article at these sites