News : Mercer And Livingston County Fair Activities
Posted by Randy

on 2013/7/17 4:39:52

(

486 reads

) News by the same author
Several events are scheduled today and tonight for the Mercer county and Livingston county fairs.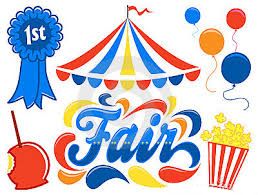 At Princeton, registration begins at 8 o'clock with the rabbit show at 10 and the poultry show to follow. Mercer County Farm Bureau offers an appreciation luncheon from 11 until 1:30 on the fairgrounds. Tonight, free inflatable rides will be available from 6 until 10 o'clock. The super farmer contest is scheduled at 7 pm on the lower fairgrounds. There is a ten dollar entry fee for each team of one male and one female. Various farm chore events are part of the timed competition. Prize money of 100 dollars, 75 dollars, and 50 dollars will be awarded for first through third places.

For the Livingston county fair near Chillicothe, all livestock is to be in place by 11 o'clock. The events include the poultry show in the north barn as well as the swine show at 1 o'clock. Commercial booths are set up in the expo center from 3 until 8 o'clock. 4-H demonstrations and the 4-H entrepreneurship market are at the Litton building. And tonight, a talent show is scheduled at 7 o'clock in the outdoor arena for the Livingston county fairgrounds near Chillicothe.
Bookmark this article at these sites