News : Three Princeton Teens Face 19 Felony Charges
Posted by Randy

on 2013/7/17 4:17:07

(

1812 reads

) News by the same author
Three Princeton boys are facing multiple charges in Mercer County that authorities say stem from reports of burglary, theft, and property damage.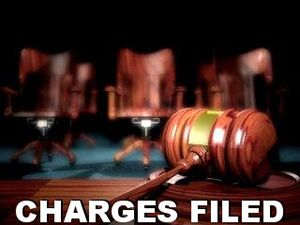 Mercer county's prosecuting attorney, John Young filed 19 felonies each against the trio of youths from June 28th.

One of the defendants, 18 year old Thomas Logan Mallinson, through an attorney,waived a reliminary hearing while appearing yesterday (Tuesday) in the associate division. Mallinson was bound over to Division One of Mercer County Circuit Court with his next court appearance scheduled August 7th.

Another defendant, 18 year old Vince Edward Jennings, appeared in the associate
division yesterday. Through an attorney, a continuance was requested, then approved,
with Jennings to return to the same court on August 6th.

Previously scheduled to appear in associate circuit court August 6th is another defendant, 18 year old Colton Joe Nelson.

Each pleaded not guilty during their initial court appearance July 2nd. After setting bonds at 50 thousand dollars each, Judge Brad Funk approved requests by attorneys for the boys to be conditionally released from custody on their own recognizance bonds with stipulations involving family members, law enforcement and the legal system.

Online court records indicate each of the boys face as many as 19 felonies for their alleged
involvement regarding incidents ranging from January 30th through June 21st. (other dates listed as February 18th, May 17th, and June 20th) Court records list seven counts of second degree burglary, eight counts of stealing, and four counts of property damage in the first degree this year in Mercer County.
Other articles
2015/1/29 13:21:41 - Mercer Boys, Grundy R-5 Girls Rebound With Tournament Wins
2015/1/29 13:09:44 - Trenton Girls Experience "Deja Vu" In Loss To Polo
2015/1/29 10:21:27 - Grundy County Circuit Court News
2015/1/29 10:20:00 - Trenton High School Students To Participate In Polar Bear Plunge
2015/1/29 10:15:19 - Royals Name Merrifield, Binford As Minor League Players Of The Year
2015/1/29 10:05:32 - Chillicothe Police Seek Help From Public Concerning Burglary
2015/1/29 10:02:30 - Private Pesticide Applicator License Training Offered By University Extension
2015/1/29 9:55:15 - Chillicothe Man To Serve Prison Time For Probation Violation
2015/1/29 9:50:00 - Princeton Tiger Coaches Shows For Thursday, 1/29/15
2015/1/29 9:31:44 - Maryville Man Charged With Felony After Alleged Racial Slur
2015/1/29 9:30:00 - Milan Wildcat Coaches Shows For Thursday, 1/29/15
2015/1/29 8:48:47 - Second Child Dies After Parents Use Prayer, No Medicine
2015/1/29 8:30:00 - Police: Woman Filmed Porn At College Library
2015/1/29 8:20:00 - Teen Forced To Wear Winter Coat, Or Leave School Dance
2015/1/29 4:34:12 - Woman Slashes Her Children's Throats To Quiet Them, Police Say
2015/1/29 4:17:27 - Groups Discuss Privacy Issues Related To Body Cameras
2015/1/29 4:13:52 - Springfield Officer Shot In Line Of Duty Has "Career Ending Injury"
2015/1/29 4:07:42 - Tape: Scientist Offers To Build Nuclear Bomb Targeting New York
2015/1/29 4:03:05 - Missouri Lawmakers, Elected Officials Likely To Get Pay Raise
2015/1/29 4:00:32 - Mother Unknowingly Shuttles Weed In Van For 13 Years
2015/1/29 4:00:00 - Missouri Airport Police Officer Faces Child Porn Charge
2015/1/29 3:56:19 - Police: Man Arrested For Dragging Officer With Vehicle
2015/1/28 13:00:00 - NASA's Challenger Exploded 29 Years Ago Today
2015/1/28 11:40:00 - Trenton Bulldog Coaches Shows For Wednesday, 1/28/15
2015/1/28 11:11:43 - Northern Missouri Remains Well-Represented In High School Hoops Poll
2015/1/28 10:22:16 - Trenton JV Boys Fall To Chillicothe, 63-50
2015/1/28 10:07:08 - Balanced Hornets Mow Through Excelsior Springs In Cameron Quarterfinal
2015/1/28 9:54:54 - Princeton Tramples Union Star, Moves To Gilman City Semifinals
2015/1/28 9:44:52 - Electric Rates Remain Hot Topic At Latest Meeting
2015/1/28 9:41:15 - Gallatin Board Of Aldermen Meeting Report
Bookmark this article at these sites