News : Jamesport Livestock Show And Fair
Posted by Randy

on 2013/7/16 9:47:28

(

673 reads

) News by the same author
The annual, Jamesport Livestock Show and Fair goes July 25th through July 27th. New for this year will be a professional entertainer and Pedal Pull Tractor Contest.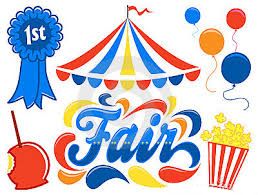 Thursday, July 25th will start the livestock shows. Sheep and goats are to be in place at 8 a.m. and the sheep show will start at 9. The goat show will follow. The old-fashioned, homemade, ice cream social is on a new day. It will be Thursday evening at 6. The entertainment will be the Kid's Pet Show, followed by an English vs. Amish Ballgame at 7.

Friday, July 26th starts with the swine show at a new time, 9 a-m. The entertainment on Friday evening will be at the A.V. Spillman Building. A brisket dinner is served prior to the performance by
Rick Bultez a comedian/hypnotist. Doors open at 6 p.m. for the dinner and concession stand. Tickets for the performance cost $6.00 in advance or $7.00 at the door. Call 660-973-2996 for advance ticket purchase.

Saturday, July 27th begin with the themed parade through Jamesport at 10 a-m.
The theme this year is "Road Trip." Contact Shirley Harrington (at the Jamesport Tavern) to enter the parade. A new event for this year, is the Kid's Tractor Pedal Pull, sign-up at 11 am to be held in the A.V. Spillman Building. The pull will start at 12 noon. Among those participating is a local state pedal pull champion; Bo Eads!

The baby show will be at 2:30 in the A.V. Spillman building. The new air conditioning system, installed by the Jamesport Community Association, will benefit the babies and parents this year. Carolyn Huston will coordinate the baby show.

The beef cattle should come in, Saturday at 1 pm; with the show at 5 o'clock. The FFA Barbeque will start at 4:30 p.m., before the beef show.

For more information about the Jamesport Junior Livestock show, call Micah @ 660-973-2996.
Bookmark this article at these sites