News : Princeton Escapee Captured In California
Posted by Randy

on 2013/7/16 9:50:00

(

1086 reads

) News by the same author
Over the weekend, the Mercer County Sheriff's Department received word from the state of California regarding the arrest there of a man who had escaped in April from the jail in Princeton.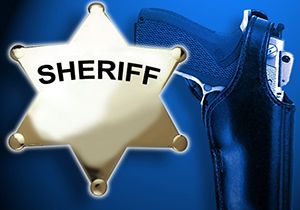 Sheriff Steve Stockman reports his office was notified that Arcata, California Police had arrested an individual for public intoxication.

Upon arrest, the individual allegedly gave a fictitious name but was positively identified as Tyler Hinshaw, an escapee from the Mercer County Jail.

The twenty-two year old Hinshaw is currently awaiting extradition back to Mercer County.

Sheriff Stockman anticipates Hinshaw will be charged with Escape, Burglary in the 2nd degree, and Tampering with a motor vehicle. Bond is $100,000.00 cash only. Before the escape three months ago, Hinshaw was held on charges of Burglary in the 2nd degree, Possession of burglary tools, theft, unlawful use of a weapon, and tampering with a motor vehicle. Bonds on those charges is $50-thousand dollars cash.

The news release in April noted Hinshaw on Sunday April 7th was able to force his way past the jailer, take personal possessions, and flee from the jail. The Mercer resident, according to the sheriff, had been in custody the previous six months.
Bookmark this article at these sites