News : North Central Mo. Fair Queen Candidates Announced
Posted by Randy

on 2013/7/16 7:34:03

(

1456 reads

) News by the same author
There are seven candidates for North Central Missouri Fair Queen. Judging for the contest is July 28th with coronation of the queen and runners up on the outdoor stage for the North Central Missouri Fair the evening of July 30th.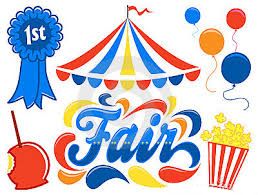 Queen candidates in alphabetical order are Cara Fordyce of Kidder; Angie Hamilton of Norborne; Leigh Ronayne of Galt; Maggie Steinhoff of Trenton; Blaire Todd of Helena; Grace VonOpitz of Gallatin; and Maria Washburn of King City.

Competition was open to female 4-H and FFA members ranging in age from 17 to 21. They also participate in the 5:30 fair parade prior to the actual coronation.

Each of the girls completed an application requesting a listing of their honors or awards; their activities; future plans; and a statement as to why each wantsto be the N-C-M Fair queen.

The third annual fair queen contest is Sunday July 28th at Hoover Theatre of the Grundy County Jewett Norris Library. Contestants will be judged on interview, talent or public speaking, evening gown and answering an extemporaneous question. Coronation is at 7 o'clock on opening night of the fair Tuesday July 30th.

The queen receives a 350 dollar scholarship to attend NCMC or 300 dollar scholarship to the school of their choice; a tiara; a sash, a bouquet of flowers and her entry fee will be paid to represent Trenton at next years Missouri State Fair queen pageant in Sedalia. First and second place runnersup receive a 100 dollar scholarship to their school of choice as well as a bouquet of flowers.

The July 28th schedule for the queen contest includes personal interviews with the judges beginning at 3 o'clock. The talent and evening gown competition, which are the only categories open to the public, starts at 5 o'clock. The talent or speech presentation is to be from two to three minutes in length.

All queen candidates ride together in the fair parade July 30th.

Other articles
2015/12/1 11:19:31 - Winston Jumps Maysville Early, Holds On For Gallatin Tournament Win
2015/12/1 10:57:58 - Stanberry Bulldogs Dominate In Albany Tournament's First Night
2015/12/1 10:48:47 - CHS Hornets Beat Platte County, Advance To Savannah Semifinals
2015/12/1 10:36:12 - Defending State Champions Beat BMC At Northwestern Tournament
2015/12/1 10:27:37 - Milan Loses Hoops Openers At Novinger Tournament
2015/12/1 10:03:04 - Mercer Cardinals Sweep Mormon Trail, Improve To 2-0
2015/12/1 8:54:36 - Grundy R-5 Coaches Shows For Monday, 11/30/15
2015/12/1 8:45:44 - Mercer Cardinal Coaches Shows For Monday, 11/30/15
2015/12/1 8:10:00 - Valle Catholic Rolls Penney In Class 1 State Title Game
2015/12/1 7:50:25 - MU Women Win California Tournament, Improve To 7-0
2015/12/1 7:50:00 - Trenton Native Named Interim Head Coach At Mizzou
2015/12/1 5:40:00 - Woman, Two Young Children, Injured In Daviess County Accident
2015/12/1 5:24:35 - Winter Storm Dumps Snow On Northern Plains
2015/12/1 4:27:00 - No Charges Filed After Boy, 13 Shot Dead For Stealing
2015/12/1 4:11:58 - City Of Columbia Will Determine Whether MU Professor Is Prosecuted For Assault
2015/12/1 4:06:54 - Nashville Mom Drives Car Into Pond With 3 Children Inside
2015/12/1 4:00:43 - Braymer Man Pleads Guilty To $300,000 Cattle Fraud
2015/11/30 14:47:47 - Saturday To Be Busy With Events In Princeton
2015/11/30 14:40:44 - Trenton Teen Charged With Hindering Prosecution
2015/11/30 14:38:02 - Stewartsville Man Identified In Officer-Involved Shooting Sunday
2015/11/30 14:31:28 - Jameson Read Sentenced To 21 Years In Prison For 2013 Murder
2015/11/30 14:17:49 - Independence Man Charged With Attempting To Rob Pastor
2015/11/30 9:05:33 - Collins' 3 TDs Leads Arkansas Past Missouri 28-3
2015/11/30 9:01:46 - Chiefs Hold Off Bills 30-22 For Fifth Straight Win
2015/11/30 7:48:23 - Mizzou Teaching Assistant Arrested For Pulling Hair, Slapping 14-Year-Old For Not Wearing Hijab
2015/11/30 7:42:38 - Proposal To Be Filed Tomorrow Would Have Missouri Offset The Cost Of Adoptions
2015/11/30 5:40:00 - Gallatin Woman Receives Minor Injuries In Highway 13 Accident
2015/11/30 4:45:30 - Woodrow Wilson's Legacy Gets Complicated
2015/11/30 4:18:00 - Thief Steals Half-Million Dollars From Detroit Casino Using Nothing More Than Clever Disguise
2015/11/30 4:08:29 - Wyoming Authorities Chase, Ram, Shoot Vehicle To Arrest Missouri Fugitive
Bookmark this article at these sites