News : Shooting Accident Injures 13 Year Old
Posted by Randy

on 2013/7/16 6:40:00

(

1184 reads

) News by the same author
A 13 year old Macon County teen is now recovering after an accidental gunshot wound.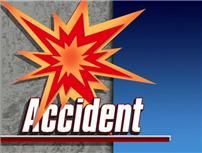 According to the Macon County Sheriff, 13 year old Austin Pulliam was "playing around" with a .22 caliber handgun when it accidentally discharged.

The bullet entered his abdomen, exited, lodging in his leg.

Pulliam was airlifted to University Hospital in Columbia, where he was treated for his injuries, then released.


Bookmark this article at these sites