News : Man Sentenced To Life In Prison
Posted by Randy

on 2013/7/15 4:50:00

(

939 reads

) News by the same author
Tony King has been sentenced to life in prison, but still faces charges in the death of his cellmate.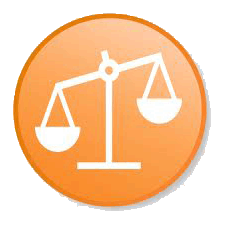 A Buchanan county jury, in May, found 29-year old Tony King of Bethany guilty of first degree murder, Second degree arson, and abuse of a child in connection with the death of his seven year old son, Jeremiah Lamm.

King Friday was sentenced to life in prison. The boy was found dead in a fire at his residence in January of last year.

King also is charged with second degree murder in June of his cellmate, 25-year old Michael Bozarth at the Buchanan county jail. That charge remains in the court process.
Other articles
2015/1/29 8:48:47 - Second Child Dies After Parents Use Prayer, No Medicine
2015/1/29 8:30:00 - Police: Woman Filmed Porn At College Library
2015/1/29 8:20:00 - Teen Forced To Wear Winter Coat, Or Leave School Dance
2015/1/29 4:34:12 - Woman Slashes Her Children's Throats To Quiet Them, Police Say
2015/1/29 4:17:27 - Groups Discuss Privacy Issues Related To Body Cameras
2015/1/29 4:13:52 - Springfield Officer Shot In Line Of Duty Has "Career Ending Injury"
2015/1/29 4:07:42 - Tape: Scientist Offers To Build Nuclear Bomb Targeting New York
2015/1/29 4:03:05 - Missouri Lawmakers, Elected Officials Likely To Get Pay Raise
2015/1/29 4:00:32 - Mother Unknowingly Shuttles Weed In Van For 13 Years
2015/1/29 4:00:00 - Missouri Airport Police Officer Faces Child Porn Charge
2015/1/29 3:56:19 - Police: Man Arrested For Dragging Officer With Vehicle
2015/1/28 13:00:00 - NASA's Challenger Exploded 29 Years Ago Today
2015/1/28 11:40:00 - Trenton Bulldog Coaches Shows For Wednesday, 1/28/15
2015/1/28 11:11:43 - Northern Missouri Remains Well-Represented In High School Hoops Poll
2015/1/28 10:22:16 - Trenton JV Boys Fall To Chillicothe, 63-50
2015/1/28 10:07:08 - Balanced Hornets Mow Through Excelsior Springs In Cameron Quarterfinal
2015/1/28 9:54:54 - Princeton Tramples Union Star, Moves To Gilman City Semifinals
2015/1/28 9:44:52 - Electric Rates Remain Hot Topic At Latest Meeting
2015/1/28 9:41:15 - Gallatin Board Of Aldermen Meeting Report
2015/1/28 9:39:20 - Linn County Mustangs Advance To Meadville Semifinals
2015/1/28 9:38:37 - County Budget Topic Of Latest Meeting
2015/1/28 9:34:41 - Newtown Resident Injured In Highway 136 Accident
2015/1/28 9:00:00 - Flowers Game Winner Sends Trenton To Hamilton Semifinals
2015/1/28 8:31:00 - Chillicothe Grapplers Spoil Trenton's Senior Night, 51-21
2015/1/28 8:10:00 - Missouri Adds Two Weekend Commitments, Including Elite Dallas Receiver
2015/1/28 7:53:23 - With Signing Day Approaching, Mizzou Keeps Veteran D-Line Coach
2015/1/28 6:37:14 - Gallatin Resident Injured In Motorcycle Accident
2015/1/28 5:28:27 - Four Osceola Residents Charged In Double Murder Investigation
2015/1/28 4:40:00 - GoDaddy Pulls Super Bowl XLIX Puppy Ad After Backlash, Petition
2015/1/28 4:23:56 - Teen Mocks Principal's Looks On Facebook, Gets Expelled
Bookmark this article at these sites