News : Area Residents Participate In Patrol Academy
Posted by Randy

on 2013/7/15 4:38:06

(

631 reads

) News by the same author
Three area residents were among 39 participants in a Cadet patrol academy at Jefferson City.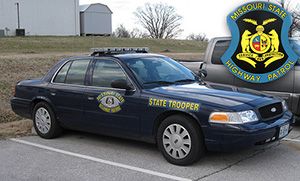 Charlie Hoffman of Trenton, Matthew Huskey of Pattonsburg, and Kale Thieme of Meadville took part in the program. It was comprised of a typical week of Highway patrol recruit training.

The program, sponsored by the American legion, is for youths ages 16 through 18 who have a grade average of ā€œCā€ or higher, be of good moral character, well groomed, and recommend by high school officials. Home schooled students meeting the ā€œCā€ average requirement also are eligible.

The participants also are to have an interest in pursuing a career in the criminal justice system. Charlie Hoffman of Trenton received a physical fitness award during the academy.

Bookmark this article at these sites