Accidents : Galt Resident Injured In Accident
Posted by Randy

on 2013/7/15 4:29:49

(

1054 reads

) News by the same author
A Galt resident was hurt late last night when the sport utility vehicle she was driving overturned off Highway 6 at Galt.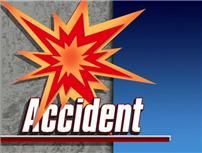 30-year old Jamie Davidson of Galt was taken to Wright Memorial Hospital at Trenton with what the Highway patrol called minor injuries.

The investigating officer said the westbound SUV Went off the right side of the road, returned to the pavement, went off the right side again, and overturned, coming to rest on the passenger side of the vehicle.

The SUV was extensively damaged. The patrol said Ms. Davidson was not wearing a
Seat belt.
Bookmark this article at these sites