Accidents : Friday Accident In Trenton Injures Two
Posted by Randy

on 2013/7/15 4:20:00

(

820 reads

) News by the same author
Two persons received what the Trenton Police Department called "evident but non-disabling" injuries when a sport utility vehicle traveled into the path of a car at 17th and Oklahoma at Trenton.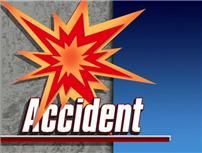 Police said the driver of the car, 53-year old Verna Kelsey of Trenton, said her head, knees, left forearm, and left side of the rib area was hurting.

A passenger in the sport utility vehicle, 27-year old Amber Carpenter of Trenton had a laceration to her head. Neither person sought immediate transportation to the hospital he driver of the SUV, 51-year old Virginia Draper of Trenton, was not reported hurt.

The accident was Friday afternoon. Police said Ms. Draper pulled from a parking lot and was attempting to cross Oklahoma Avenue to travel west on 17th Street.

Police quoted Ms. Kelsey, who was southbound on Oklahoma Avenue, as saying she attempted to avoid the collision but was unable to do so.

Damage was listed as extensive to both vehicles. Police said Ms. Draper was given a citation accusing careless and imprudent driving by failing to yield to oncoming traffic. She was quoted as saying she did not see the car before attempting to cross Oklahoma Avenue.

All three persons were wearing seat belts.
Bookmark this article at these sites