News : Highway Patrol Graduates New Class
Posted by Randy

on 2013/7/10 4:45:09

(

575 reads

) News by the same author
The Missouri State Highway Patrol holds graduation Friday for 38 new troopers who began training January 16th at the patrol's law enforcement academy at Jefferson city.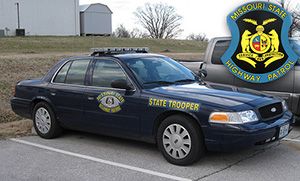 Governor Nixon will address the class during the graduation program Friday morning at 9 o'clock on the south lawn of the Missouri state capitol at Jefferson city. The new troopers begin their duties July 29th.

James Rowe of New Cambria has been assigned to work in Putnam and Sullivan counties. Christopher Leach of Cameron has been assigned to the boot heel counties of Butler and Ripley. Jared Dillon of Waverly is to work in Carroll and
Ray counties. Valen Selsor of Stewartsville has been assigned to Andrew and Buchanan counties.
Bookmark this article at these sites