News : Highway Patrol Reports On Holiday Traffic
Posted by Randy

on 2013/7/9 6:19:14

(

576 reads

) News by the same author
Seventeen people died in traffic crashes during the recent July Fourth holiday counting period from 6 pm Wednesday to this past midnight.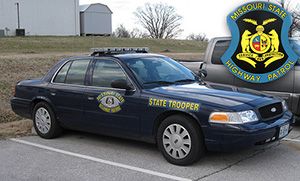 The Missouri State Highway Patrol worked 358 traffic crashes in which 13 people died and 157 were injured. The Columbia Police Department worked one fatality crash; St. Louis City Police Department worked a triple fatality crash. Troopers arrested 199 people for driving while intoxicated during this year's 102-hour holiday counting period.

There were zero boating fatalities over the recent July Fourth counting period. Troopers investigated 17 boating crashes involving 11 injuries. Three people apparently drowned on Missouri waterways. Troopers also arrested 17 people for boating while intoxicated over the holiday counting period.
Bookmark this article at these sites