News : Galt Fair Kicks Off Thursday
Posted by Randy

on 2013/7/9 5:40:15

(

515 reads

) News by the same author
This years' Galt community fair will be held Thursday through Sunday, July 11th through 14th. Opening night features a spaghetti supper hosted by the Galt volunteer fire department ladies auxiliary.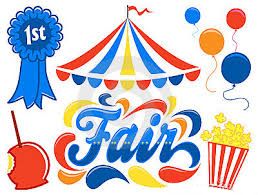 The supper is served from 5 until 8 o'clock at the fire station in Galt. Farm mechanics and shop work by Grundy R-5 FFA members is to be entered by 9 o'clock Thursday night. 4-H exhibits along with quilts, crafts, flower arrangements, and garden items are to be entered by 10 am Friday.

Friday evening events at Galt include the fire department water barrel fight at 6 and music by the Country Road Runners at 8 o'clock.

Saturday evenings include an adult slow pitch softball tournament starting at 8 that morning. Registration for the baby show begins at 8:30 with the show at 9 at the Galt Baptist church. There will be four age groups for the boys and girls. Street contests begin at 10. There's a kiddie parade at 5 o'clock; the regular parade at 6; and music by the Young Country Band at 8 o'clock. Also Saturday evening, winners will be announced in the prince and princess contest. This involves two pupils from each of the classes: kindergarten through sixth grade of the Grundy R-5 school in Humphreys.
Prize drawings also are scheduled Saturday evening on behalf of sponsors: Galt Lions Club, Galt firefighter ladies auxiliary, and Grundy R-5 FFA.

Sunday wraps up the fair with community church services at 10:30 am in the city park of Galt. Updates are to be available on a facebook page for Galt community fair.
Bookmark this article at these sites