News : Chillicothe Man Faces Murder Charge In Las Vegas
Posted by Randy

on 2013/7/8 10:34:30

(

2815 reads

) News by the same author
Multiple media reports from Las Vegas indicate a Chillicothe man, Blake Valbracht, was arrested after police responded to a reported fight early Friday morning that claimed the life of another man.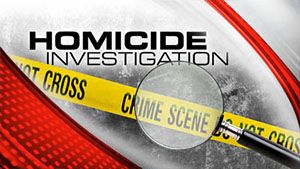 A preliminary investigation conducted by Homicide detectives at Las Vegas indicates two men were involved in a physical altercation when the victim fell to the ground and became unresponsive.

The suspect, who remained at the scene and surrendered to officers, was identified as 29 year-old Blake Valbracht. He now faces a murder charge at Las Vegas.

The security guard, whom authorities said was un-armed, was pronounced dead at a hospital in Las Vegas.

The identity of that victim and the cause of death has not been released pending an autopsy by the Clark County, Nevada coroner's office.

Other articles
2015/12/1 22:00:00 - Trenton Bulldogs, In First Year In GRC, Open With Putnam County, Host Milan For Homecoming
2015/12/1 21:57:07 - Trenton JV Boys Rally For Win Against Putnam County
2015/12/1 21:47:35 - Missouri Beats Arkansas State 88-78
2015/12/1 21:41:34 - Four Coaches Reportedly Interviewing At Missouri
2015/12/1 21:05:32 - NCMC Drops Ketcham Center Doubleheader To Southwestern
2015/12/1 13:30:00 - Royals Pitchers And Catchers Report To Surprise, Arizona On February 18
2015/12/1 12:50:00 - Mercer Cardinals Sweep Mormon Trail, Improve To 2-0
2015/12/1 12:10:00 - Woman Gets Potentially Deadly Infection From Wearing Hair-Ties On Wrist, Doctor Says
2015/12/1 11:57:43 - Four-Year Old Donates To NCMC's Geyer Hall Project
2015/12/1 11:19:31 - Winston Jumps Maysville Early, Holds On For Gallatin Tournament Win
2015/12/1 10:57:58 - Stanberry Bulldogs Dominate In Albany Tournament's First Night
2015/12/1 10:48:47 - CHS Hornets Beat Platte County, Advance To Savannah Semifinals
2015/12/1 10:36:12 - Defending State Champions Beat BMC At Northwestern Tournament
2015/12/1 10:27:37 - Milan Loses Hoops Openers At Novinger Tournament
2015/12/1 8:54:36 - Grundy R-5 Coaches Shows For Monday, 11/30/15
2015/12/1 8:45:44 - Mercer Cardinal Coaches Shows For Monday, 11/30/15
2015/12/1 8:10:00 - Valle Catholic Rolls Penney In Class 1 State Title Game
2015/12/1 7:50:25 - MU Women Win California Tournament, Improve To 7-0
2015/12/1 7:50:00 - Trenton Native Named Interim Head Coach At Mizzou
2015/12/1 5:40:00 - Woman, Two Young Children, Injured In Daviess County Accident
2015/12/1 5:24:35 - Winter Storm Dumps Snow On Northern Plains
2015/12/1 4:27:00 - No Charges Filed After Boy, 13 Shot Dead For Stealing
2015/12/1 4:11:58 - City Of Columbia Will Determine Whether MU Professor Is Prosecuted For Assault
2015/12/1 4:06:54 - Nashville Mom Drives Car Into Pond With 3 Children Inside
2015/12/1 4:00:43 - Braymer Man Pleads Guilty To $300,000 Cattle Fraud
2015/11/30 14:47:47 - Saturday To Be Busy With Events In Princeton
2015/11/30 14:40:44 - Trenton Teen Charged With Hindering Prosecution
2015/11/30 14:38:02 - Stewartsville Man Identified In Officer-Involved Shooting Sunday
2015/11/30 14:31:28 - Jameson Read Sentenced To 21 Years In Prison For 2013 Murder
2015/11/30 14:17:49 - Independence Man Charged With Attempting To Rob Pastor
Bookmark this article at these sites