Accidents : Teen Hurt In UTV Accident
Posted by Randy

on 2013/7/8 4:42:14

(

1077 reads

) News by the same author
A Cameron girl was hurt when a utility vehicle overturned Southwest of Cameron.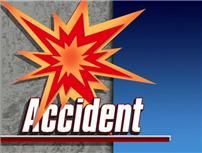 16-year old Michaela Goucher was taken to Cameron regional medical center with what the highway patrol called minor injuries.

Ms. Goucher was a passenger on the UTV operated by 15-year old Dane Edwards of Cameron. Edwards was not reported hurt.

The accident was Saturday morning seven miles southwest of Cameron on Winchester drive. The patrol said the the driver initiated a U-turn on the gravel road. The utility vehicle overturned onto the passenger side of the machine , coming to rest in a ditch.

Damage was described as minor, neither person was wearing a seat belt.
Bookmark this article at these sites