Breaking News : 24 Year Old Trenton Man Charged With Second Degree Murder
Posted by Randy

on 2013/7/7 18:30:00

(

7015 reads

) News by the same author
Chief Tommy Wright of the Trenton Police Department advises that Jameson Read, 24 of Trenton, has been charged with Second Degree Murder for the death of John Vencill, 54 of Trenton.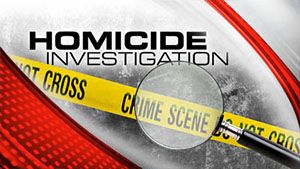 Jameson Read



Members of the Trenton Police Department began investigating a missing person's incident during the evening hours of Friday, July 5th, 2013. During the course of the investigation, Police were able to determine that Read, a business associate of the victim, shot Vencill several times while the two were at Read's home in the 2300 block of Speedway, Trenton.

Wright advised that Read then placed Vincell into the victim's vehicle, drove to a remote portion of Sullivan County, and dumped the vehicle and victim into a farm pond.

Wright advises that on July 6th, 2013, they recovered a partially submerged motor vehicle in a pond in Sullivan County. The motor vehicle contained the body of a John Vencill.

Read is currently in custody at the Grundy County Jail on a Grundy County warrant for Murder 2nd Degree and has no bond.

A second subject who was arrested on July 6th has been released and is not suspected to have participated in the homicide.
Bookmark this article at these sites