Breaking News : Murder Investigation Continues In Trenton Missouri
Posted by Randy

on 2013/7/6 22:38:05

(

9291 reads

) News by the same author
Chief Tommy Wright of the Trenton Police Department advises that the Trenton Police Department is investigating a homicide that occurred on or around July 3rd, 2013 in the 2300 block of Speedway Avenue, Trenton.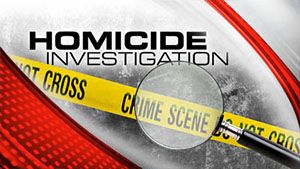 Members of the Trenton Police Department began investigating a missing person's incident during the evening hours of Friday, July 5th, 2013. During the course of the investigation, Police were able to determine that a homicide had occurred and subsequently took two men into custody. Their names are not being released at this time.

Wright advises that on July 6th, 2013, they recovered a partially submerged motor vehicle in pond in Sullivan County. The motor vehicle contained the body of a white male homicide victim. The victim has not been formally or forensically identified at the time of this press release.

Assisting in this investigation is the NITRO ATF Task Force, Grundy County and Sullivan County Sheriff's Offices, Missouri State Highway Patrol, and Green Hills Assorted Scuba Personnel.

More details as they become available.
Bookmark this article at these sites