Accidents : Bethany Resident Hurt In Accident
Posted by Randy

on 2013/7/5 6:25:22

(

759 reads

) News by the same author
A Bethany resident was hurt when a pickup truck overturned northwest of Bethany late yesterday afternoon.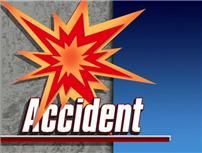 20 year old Whitney Bennett was taken by private vehicle to Harrison county community hospital at Bethany with what the highway patrol called minor injuries.

The driver, 20 year old Jared McCray of petty, Texas was not reported hurt.

The accident was six miles northwest of Bethany on at west 180th lane and west 222nd street. The patrol said the pickup was southbound on west 180th lane when McCray lost control and the pickup truck overturned onto its top on the road. The vehicle was demolished.

The patrol said McCray was wearing a seat belt, but ms. Bennett was not .
Bookmark this article at these sites