News : Grocery Prices In Missouri Under National Average
Posted by Randy

on 2013/7/3 10:49:14

(

473 reads

) News by the same author
Farm Bureau and American Farm Bureau Federation show the cost of supplying traditional items for a holiday meal come at a relatively reasonable cost. In an informal study, state farm bureau officials said the costs in Missouri fall under the national average.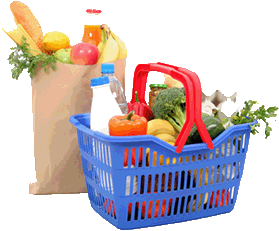 The findings arrive amid a lingering trend of modest hikes in retail food prices.

According to the bureau, a favorite summer menu of hot dogs, hamburgers, buns, condiments, pork spare ribs, deli potato salad, baked beans, corn chips, lemonade, chocolate milk and watermelon totaled $47.17 when serving 10 people. The cost per person comes to $4.72.

"Based on our survey, those items combined were $10.03 less than the prices across the country," said Diane Olson, director of promotion and education for the state farm bureau in Jefferson City. "Yea for Missouri."

The state survey revealed that Missouri shoppers can find the biggest savings at the meat counter. All of the state's meat prices were less than the national averages: $6.56 for two pounds of ground round, compared with $7.86; one pound of mixed-meat hot dogs was $1.27 versus $2.29; and four pounds of pork spare ribs cost $10.68, contrasted with $12.29.

Ray Heitman, owner of Ray's Green Hills Supermarkets in St. Joseph and Savannah, said the summer meshes well with savings commonly found in grocery aisles.

"We're usually promoting that particular item," he said, referring to the mention of hot dogs on the shopping list. Watermelon, he added, is "another item that is very competitive for all of us."

He agreed with the finding that Missouri grocery costs are defeating the national averages.

"I think we're very competitive in our particular market" concerning the items, Mr. Heitman said.

Moreover, prices during the second half of 2013 shouldn't appear as a shock, he said. Dairy goods, for example, aren't exhibiting much fluctuation.

"I don't think we're going to see a lot of increases," he said. "The market has flattened out a bit."

Chillicothe Piggly Wiggly owner Tony Clark also termed current prices as favorable to the consumer. But the cost of meat is expected to rise later, he added.

"We're probably going to be seeing higher beef prices" due to more expensive gasoline, Mr. Clark said.

The national farm bureau sent 60 volunteer shoppers into 22 states to check retail food prices. The picnic survey is part of the organization's marketbasket survey program.
Bookmark this article at these sites