Accidents : Milan Man, Carrolton Teen Injured In Accidents
Posted by Randy

on 2013/7/2 7:26:19

(

607 reads

) News by the same author
The highway patrol reports two vehicles, one of which was a Mack truck, sideswiped yesterday on Mercer county Route E, five miles east of Princeton.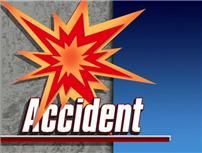 One of the drivers, 64 year old Creig Frazier of Milan sustained minor injuries but according to the report, declined medical treatment at the scene. The patrol said Frazier was eastbound while 42 year old Stephen Schooler of Princeton was driving a westbound truck.

After impact, Frazier's vehicle went off the road and into a ditch. Schooler's truck traveled off, then back on, the road where it came to a controlled stop. Damage was moderate to Schooler's truck while Frazier's vehicle was demolished.

Both drivers were using seat belts.

A teenager from Carrollton was injured last night when according to the highway patrol, his car went out of control on a curve, causing it to travel off the road, slide off an embankment and overturn. 18 year old Brian Lock received what the highway patrol called moderate injuries and was taken to the hospital in Carrollton. The accident on Carroll County road 237 left the car with extensive damage.

The patrol said the driver was not using a seat belt.
Bookmark this article at these sites