News : Car Show Held At Cameron
Posted by Randy

on 2013/6/30 9:15:58

(

372 reads

) News by the same author
The 10th Annual Cameron Chamber of Commerce Car, Truck & Motorcycle Show was held in Cameron Friday evening.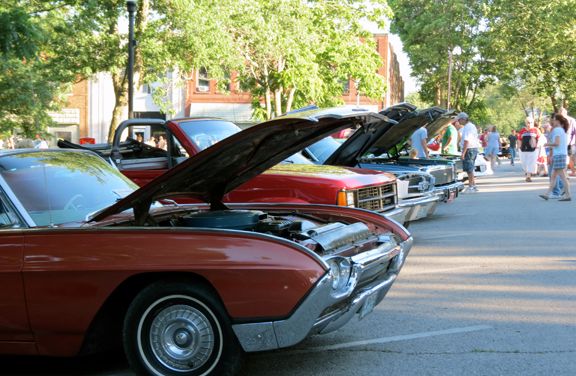 There were 134 entries in this years show, with cars, trucks, motorcycles and farm tractors lined up along Third Street and on three sides of McCorkle Park.

The Best of Show trophy went to Don Gitthens for his 1949 Ford F-1 pickup truck.

The Chamber of Commerce trophy went to Dan Matthews for his 1971 Mach I Mustang.

The O'Reilly Auto Parts trophy went to Leonard Sample for his 1946 Ford pickup truck.
Plaques were also presented to the Top 30 vehicles.
Bookmark this article at these sites