News : Sullivan County Fair Comes To A Close
Posted by Randy

on 2013/6/29 9:07:39

(

349 reads

) News by the same author
The Sullivan County Fair will be ending this weekend, but, there is still a lot to see and do.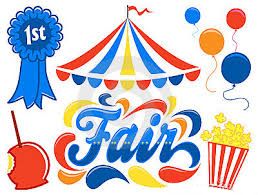 The Fair Queen Pageant took place Tuesday night and FFA and 4-H students from Milan, Green City and surrounding areas have been exhibiting their projects since Wednesday.

Goat and Sheep Shows were held on Thursday and a Small Animal Show was held Friday morning.

Some kids say that this event gives them a chance to share their projects and show their dedication to agriculture.

"It teaches us a lot of responsibility and hard work. You can't just give up, you just got to keep doing it," said 4-H Student Mary Watt.

The fair continued Friday night with the Swine Show and concludes Saturday with a breakfast. The Beef Show starts at 8 a.m. and the Super Farmer Contest at 2 p.m.
Other articles
2015/12/1 13:30:00 - Royals Pitchers And Catchers Report To Surprise, Arizona On February 18
2015/12/1 12:50:00 - Mercer Cardinals Sweep Mormon Trail, Improve To 2-0
2015/12/1 12:10:00 - Woman Gets Potentially Deadly Infection From Wearing Hair-Ties On Wrist, Doctor Says
2015/12/1 11:57:43 - Four-Year Old Donates To NCMC's Geyer Hall Project
2015/12/1 11:19:31 - Winston Jumps Maysville Early, Holds On For Gallatin Tournament Win
2015/12/1 10:57:58 - Stanberry Bulldogs Dominate In Albany Tournament's First Night
2015/12/1 10:48:47 - CHS Hornets Beat Platte County, Advance To Savannah Semifinals
2015/12/1 10:36:12 - Defending State Champions Beat BMC At Northwestern Tournament
2015/12/1 10:27:37 - Milan Loses Hoops Openers At Novinger Tournament
2015/12/1 8:54:36 - Grundy R-5 Coaches Shows For Monday, 11/30/15
2015/12/1 8:45:44 - Mercer Cardinal Coaches Shows For Monday, 11/30/15
2015/12/1 8:10:00 - Valle Catholic Rolls Penney In Class 1 State Title Game
2015/12/1 7:50:25 - MU Women Win California Tournament, Improve To 7-0
2015/12/1 7:50:00 - Trenton Native Named Interim Head Coach At Mizzou
2015/12/1 5:40:00 - Woman, Two Young Children, Injured In Daviess County Accident
2015/12/1 5:24:35 - Winter Storm Dumps Snow On Northern Plains
2015/12/1 4:27:00 - No Charges Filed After Boy, 13 Shot Dead For Stealing
2015/12/1 4:11:58 - City Of Columbia Will Determine Whether MU Professor Is Prosecuted For Assault
2015/12/1 4:06:54 - Nashville Mom Drives Car Into Pond With 3 Children Inside
2015/12/1 4:00:43 - Braymer Man Pleads Guilty To $300,000 Cattle Fraud
2015/11/30 14:47:47 - Saturday To Be Busy With Events In Princeton
2015/11/30 14:40:44 - Trenton Teen Charged With Hindering Prosecution
2015/11/30 14:38:02 - Stewartsville Man Identified In Officer-Involved Shooting Sunday
2015/11/30 14:31:28 - Jameson Read Sentenced To 21 Years In Prison For 2013 Murder
2015/11/30 14:17:49 - Independence Man Charged With Attempting To Rob Pastor
2015/11/30 9:05:33 - Collins' 3 TDs Leads Arkansas Past Missouri 28-3
2015/11/30 9:01:46 - Chiefs Hold Off Bills 30-22 For Fifth Straight Win
2015/11/30 7:48:23 - Mizzou Teaching Assistant Arrested For Pulling Hair, Slapping 14-Year-Old For Not Wearing Hijab
2015/11/30 7:42:38 - Proposal To Be Filed Tomorrow Would Have Missouri Offset The Cost Of Adoptions
2015/11/30 5:40:00 - Gallatin Woman Receives Minor Injuries In Highway 13 Accident
Bookmark this article at these sites